Following a gruelling month of lockdown spent on the ergs, four of USBC's HP athletes entered the Online British Rowing Indoor Championships. After what seems a very long time since we were last able to race, this event provided a great opportunity for Jamie, Sydney, Leonie and Sacha to get their competitive fix before Christmas.
First up, was club President Jamie Gamble competing in the Under 23 Lightweight Men's event. After achieving multiple PBs on the erg during lockdown, Jamie was looking to maintain his momentum to produce a solid result in competition. After a quick start, Jamie led the race in the first few hundred metres with Alastair Eaves hot on his tail. Eaves and Gamble slowly broke away from the rest of the pack at halfway, with it becoming a two-horse race for the top spot. Despite Jamie holding his form and a fast last 500m, the 20-year-old took Silver in what was USBC's first medal of the day.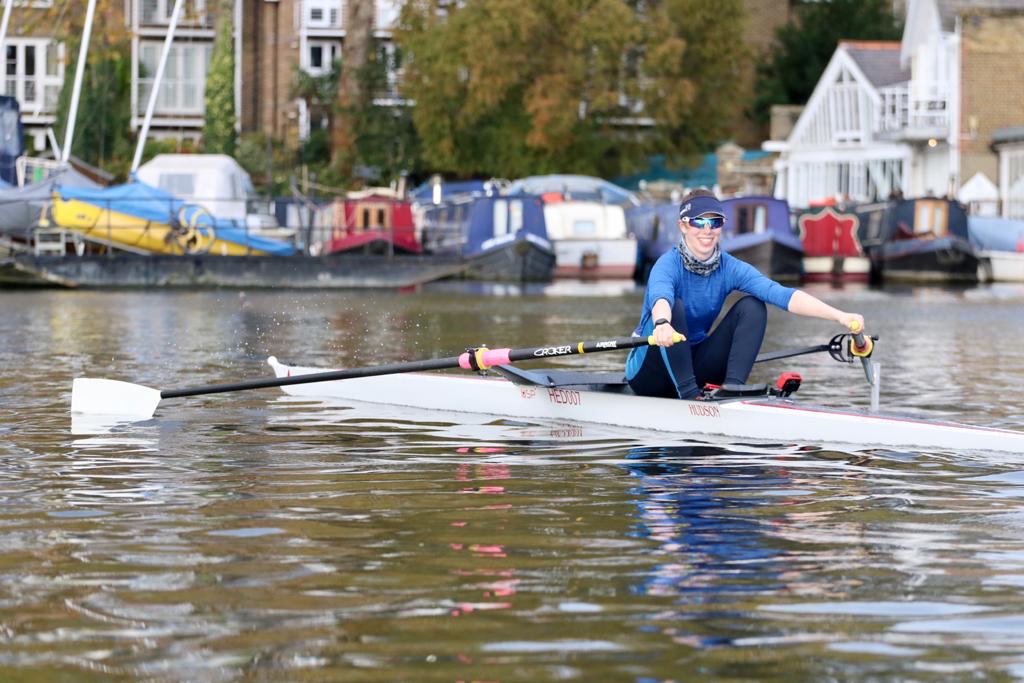 Shortly afterwards, it was the turn of Leonie and Sacha Kennedy, racing in the Under 23 Lightweight Women's event. After joining USBC this year, both girls have enjoyed a great start to life at Surrey, with Sacha picking up an early win in the season at Weybridge Silver Sculls. Both of the twins set out hard and fast, establishing strong positions for themselves after 500m. A superb row from both saw Sacha hold onto her 5th place all the way to the line, while Leonie moved from 3rd to 2nd with about 800m to go. Leonie's determination saw her charge to the line while holding her position and winning the club's second silver medal of the day!
Last but certainly not least, was Sydney Burnand's race in the Under 23 Open Weight Men's category. Just like Jamie, Leonie and Sacha, Sydney had battled through an incredibly tough lockdown on the erg and was seeking a strong performance on the national stage. A lag in the start saw Sydney drop towards the back of the field, however an impressive second and third quarter soon saw him start to climb through the ranks. Sydney followed this up by laying everything down on the line in the last 500m, to finish with a time just shy of a personal best. A valiant and extremely gutsy performance meant Sydney finished 15th in what was an incredibly competitive field.
These excellent results are a product of Head Coach Sam Tuck's fantastic work and programming this season, and are merely a sneak preview of the success to come in 2021.