Here you can find information profiles on some of our athletes, covering from their weight and height to why they started rowing and what USBC has given them.
Cameron Wheeler (High-Performance Senior)
Age: 20
Height: 193cm
I joined USBC in my first year at University as a beginner. In my first year of rowing I won four BUCS gold medals, a HORR pennant, a win at Marlow Regatta, pre-qualified for Henley Royal and got invited onto the England Talent Pathway Programme. It was hard to ask for more from the coaches and the boys in my beginner year as every one of them put their all into the sport and we got results to prove it. I'm now in the senior men's squad and the training has taken a step up in quality and quantity. I am really looking forward to racing this season with our targets having been set from the off, including BUCS Regatta and Henley Royal Regatta. Very excited to see what the boys can produce!
---
James Humphreys (Senior)
Age: 22
Height: 185cm
I first started rowing in my second year at university. I originally never considered rowing as a sport I was going to do at university. I have tried a lot of different sports over the years spanning from judo to American football and even ultimate frisbee but none have come close to the experience I've had whilst rowing. Rowing is no easy sport and comes with a lot of physical and mental pain and definitely comes with a lot of highs and lows. From the early morning sessions before lectures to the blistered hands; countless hours spent erging and on the water, all make for a distant thought as I'm now sat here with three wins, a BUCS gold medal and a HoRR pennant.

The development squad that I was involved in was so successful due to the hard working athletes that are ready to give it their all to become the best. In the first seven months that I rowed, we all grew together and became almost a family, we were, and are more than just a squad. We pushed each other to succeed and became the best we could be. I am very excited to see where our squad can go, now that we are part of the senior squad, and can't wait for our future success.
---
Marnie Ridley (Senior)
Age: 21
Height: 173cm
I joined USBC as a Beginner in 2018, not really knowing if I would like the sport or even if I would be up to the challenge. From the get-go I was pushed to my limits and I absolutely loved that. Not only have I got fitter and stronger, but I have found a sport that challenges and pushes me to places I didn't think I could reach.

In my first year, I competed at both BUCS Head and BUCS Regatta and placed in the top 5 at both events. The coaches have moulded me into a very competitive athlete and supported me through the highs and lows. Not only have I bettered myself by joining USBC, but I have made some of the best friends at Uni yet. Needless to say, I am very proud to be a part of USBC.

I am now part of the senior squad which comes with different goals and has taught me to reach new levels in the sport. I will be graduating in July and will definitely be continuing rowing afterwards. I'm looking forward to seeing where Surrey goes over the next few years, and I can't wait to put everything I've learnt here to good use. I am so glad I joined USBC, it has certainly changed me for the better, and i've made friends for life here.
---
Maile Wedgwood (High Performance Senior)
Age: 20
Height: 170cm
I started rowing in September 2014 at See-Club-Zug in Zug, Switzerland. I joined because I wanted to improve my German and do some exercise. Within a few weeks I was addicted to the sport and loved being out on the water. I started racing sculling boats, lots of quads and doubles. Later in the season I switched to sweeping and competed in the U23 8+. September 2015, I started at the King's Hospital School Dublin, and competed at several high-level junior rowing events in Ireland. During the holidays, I raced for See-Club-Zug and when I moved back to the UK, I rowed for Henley Rowing Club.

I was immediately welcomed by USBC and they had such a good environment. There's great balance of high performance and fun. Coach Tuck has given me opportunities to push myself to the next level.

Just after joining USBC I decided to go lightweight as I believed that I could achieve much more at this weight. It came with a lot of highs and lows throughout the year but my main achievement came at the end of June 2019 when I won the Aspirational Lightweight Single Sculls at Henley Women's Regatta. It was an incredible weekend for me and it made all the hard work that I put my body through, worth it. I am very excited to see what else I, and the rest of the senior women's squad, can achieve in the coming years.
---
Sam Griffin (High Performance Senior)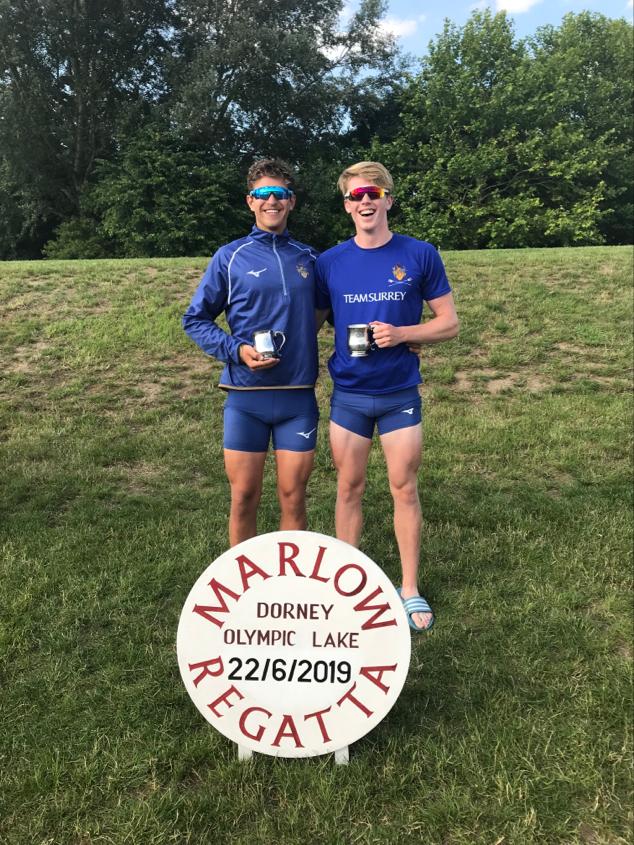 Age: 19
Height: 196cm
When I came to Surrey University, I had no strict desire to join rowing, yet within the first year of joining the sport, I had four BUCS national gold medals, a Head of the River pennant, a win at Marlow and a group of some of the best lads I've ever met. It's been an experience, to say the least.

There have been many highs and many lows, but joining the team, even be it by a stroke of luck, has been the best decision I have made whilst being at University. I can't imagine not being a part of the club. I love the way in which everybody is there to push themselves to the absolute limit, going to lectures and then returning the next day to do the same again. I really love being part of a squad which is passionate and focused on performance.

The coaching has been an integral aspect of my time with the boat club so far, with there being a huge emphasis on the growth of club culture and being mentally, as well as physically strong to compete at the highest level alongside my studies. The boat club has changed my mindset and my perception of what is possible when you set your mind on a target and I am looking forward to being involved in the future of the club, seeing it evolve and breaking boundaries.
---
Maddy Brown (Senior)
Age: 20
Height: 181cm
When I started University in 2017 to study Biomedical Engineering, I had never rowed before and just happened to sign up at Fresher's Fayre.

Over the past few years I have raced in multiple BUCS events and have just missed out on qualifying for Women's Henley. It was still an amazing experience and has only made me want to succeed more. In my first summer I learnt to scull and raced at Peterborough regatta after stepping into a single a few days before. One of my highlights of my beginner year was attending the British Rowing BUCS camp and competing in the sculling festival in Nottingham afterwards.

I've also started to do some coastal rowing whilst I'm on placement in Portsmouth as I couldn't bear to be off the water for too long! My housemates might think I am a little weird for getting up so early and training so often, but it is always worth the hard work and blisters in the end!

I'm so glad I joined the USBC squad and I really hope I can continue to improve alongside the rest of the club in the upcoming seasons.
---
Lukas Schroth (Senior)
Age: 20
Height: 191cm
'I started rowing when I joined the University of Surrey for my Business Management degree. Joining USBC was never my intention prior to coming to the university, however after talking to the boat club at the active freshers' fair I was sure that rowing would be the perfect sport for me to join.

Since then I have loved being a part of USBC, training with an amazing team of like-minded athletes and coaches who push you to become better. Even though training sessions are never easy, the hours spent doing so pay off massively when you're racing against other teams. In the men's development team we achieved constant top 5 finishes throughout the season, and ended the season off strong by racing in the Temple Challenge Cup at the Henley Royal Regatta.

Joining USBC has been better than I would have ever imagined, and I look forward to the next season as I compete for the boat club and help it grow even more as part of the committee.
---
Alice O'Loughlin (Development)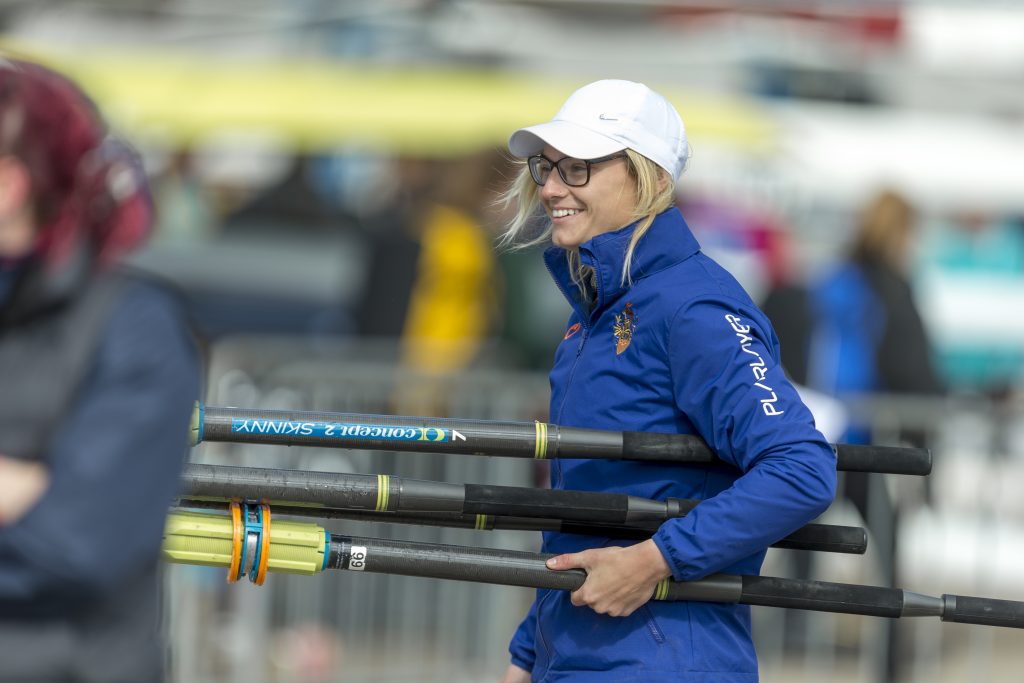 Age: 22
Height: 174cm

'I started rowing in September 2018 when I moved to University of Surrey. I had absolutely no intention of taking up the sport but it has honestly been the best decision I have made. I have been apart of sports teams from gymnastics and netball from a young age but there is no sense of togetherness like there is within rowing. The early starts and the intensity of the training has been extremely challenging and pushed me to my limits but the progress I have made in such a short time is 100% worth missing the minutes in bed!

The culture that is involved within the rowing club is truly special and I am surrounded by such a great support system where anyone who faces their lows is immediately picked up; whether that be by team mates, the other squads or the coaches and it feels empowering to know you have that guidance from peers and mentors.

From starting in September, my teammates and I have just improved beyond what I could of believed and each time we come off the water we are more excited about the upcoming racing events. The training is intense and the sacrifices that you make are apparent but when you get into the boat and race with the girls you've formed such strong bonds with you immediately put into perspective what is important and I am so proud of myself and the incredible girls I am surrounded by.'
---
Ben Radcliffe-Brown (Senior)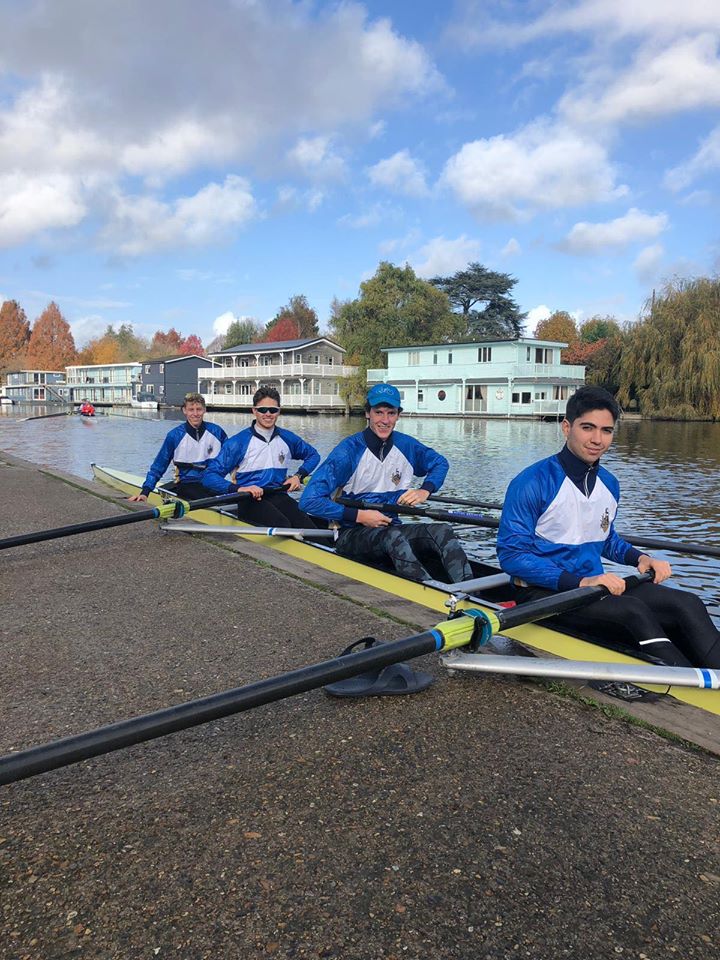 Age: 21
Height: 202cm

'I started rowing four years ago and have loved it ever since. I competed at several high level junior rowing events including National School's Regatta, School's Head, and British Rowing Indoor Championships. When I joined USBC, the quality of training and performance was a massive step up under the coaching of Sam Tuck. I was immediately able to feel part of a high performing and friendly team.

I loved my first year at USBC. I was able to train at the wonderful facilities available both at Surrey Sports Park and Molesey Boat Club. The training ensured that I was able to perform to the highest of my ability under the well designed, high-performance programme designed by the team of coaches. In the men's senior team, we competed and excelled at many prestigious races including Four's Head, Head of the River, BUCS Head and BUCS Regatta. We ended the season by competing in one of the most famous rowing events, Henley Royal Regatta, in the Temple Challenge Cup.

My first year at USBC was incredible, and I look forward to the next season as the club continues to grow and raise its level of achievement.'
---
Cecile Flavin (Senior)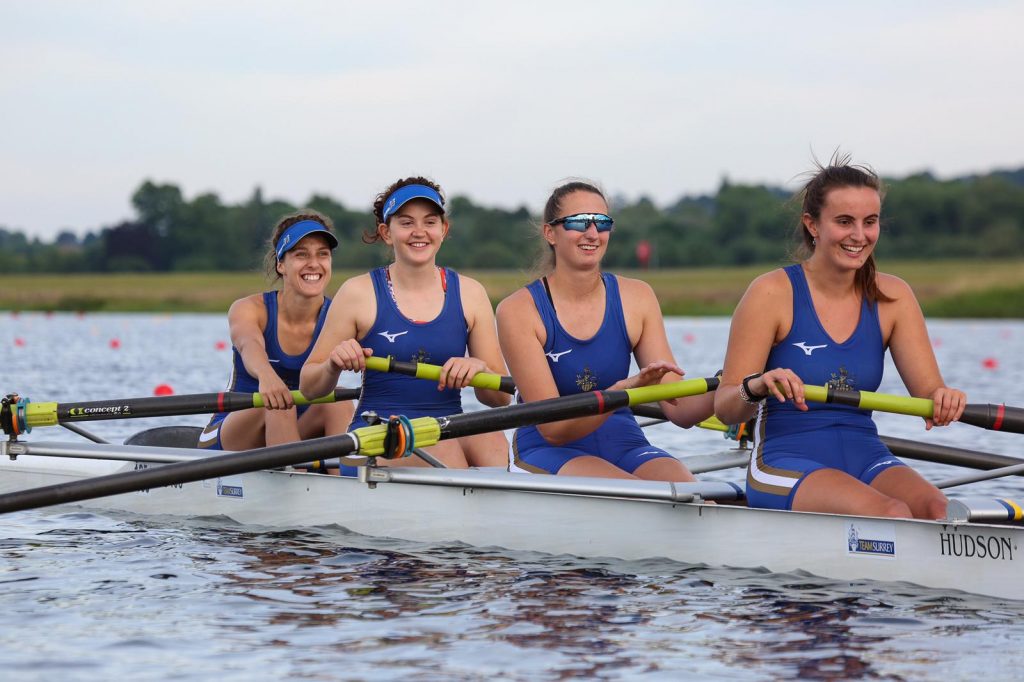 Age: 23
Height: 181cm
'I started rowing at USBC and my beginner year was full of fun. I'd always considered picking up rowing due to my height, but I never got the opportunity. So when I got to University, I knew it was something I wanted to try – I was instantly hooked. My first year was very successful, I won twice at Bristol Head, won at Nottingham City Regatta and got a win at Met Regatta. I also got a seat in the senior women's boat to race at Henley Women's Regatta where we qualified and won a round. Ten months prior to Henley Women's, I never expected to achieve so much in such a short amount of time in a new sport. All of this highlighted how much all the hard work throughout the season paid off and I have very fond memories of my beginner year.

I am now part of the senior squad and in my second year of rowing. It is definitely a step up from training as a beginner but improvements are being made with every training session. This season I have competed at the British Senior Rowing Championships, raced at Kingston Small Boats Head and also was a part of the highest placing senior women's boat at BUCS Head.

I love being a part of such a big, but tight-knit squad where we are all routing for one another's successes. I am very excited for the regatta season to start as it makes for some very exciting racing and I am looking forward to seeing what the club can achieve over the next few months.'
---
Jamie Gamble (High-Performance Senior)
Age: 19
Height: 186 cm
'I joined USBC in my first year of university after having rowed for 5 years as a junior, for a small club on the Isle Of Wight. Ever since joining USBC, my ability and standard within rowing has developed and improved massively, while my love for the sport has grown ever stronger.

My introduction to USBC was thoroughly enjoyable and I was warmly welcomed by the whole squad and the coaches. I jumped straight into the full programme and soon felt a valued member of the club. My first year had many highlights including a regional medal at BUCS Indoors, making the A-Final of Champ LM4x at BUCS Regatta, winning at Marlow Regatta, and prequalifying and racing in the Temple Challenge Cup at Henley Royal Regatta. These achievements would not have been possible without the incredibly skilled coaches we are lucky enough to have, but also the brilliant attitude, atmosphere and family feeling of the whole squad.

My second year at Surrey had more highlights, including placing 3rd nationally at BUCS Indoors and achieving Surrey's best ever performance in IM8+ at BUCS Head. Even more results should have followed, however, Covid-19 has unfortunately cancelled the rest of the 2020 racing season. Nevertheless, I have sky-high aspirations for 2021 and am incredibly excited to see what the rest of the squad can achieve. Surrey will most certainly be turning heads next year, no doubt.'