The University of Surrey Boat club were incredibly happy to attend the first proper Henley Royal Regatta since before the pandemic. We had an incredibly successful regatta with a huge influx of strong international crews.
Based on results at qualifying regattas our Prince of Wales Quad managed to gain pre-qualification however our Prince Albert 4+ and Island 8+ were required to go to qualifiers. On Friday 24th July these two crews arrived at the course for qualifying. A huge headwind battered all crews as they raced between the booms and our young Island 8+ put down a solid performance. The crew, comprising of a combination of our Henley Women's winning coxed four and a selection of beginner and senior athletes, unfortunately missed out on racing side by side in the incredibly stacked event full of international institutions with much more experience. Every one of these girls are returning next year. More to come.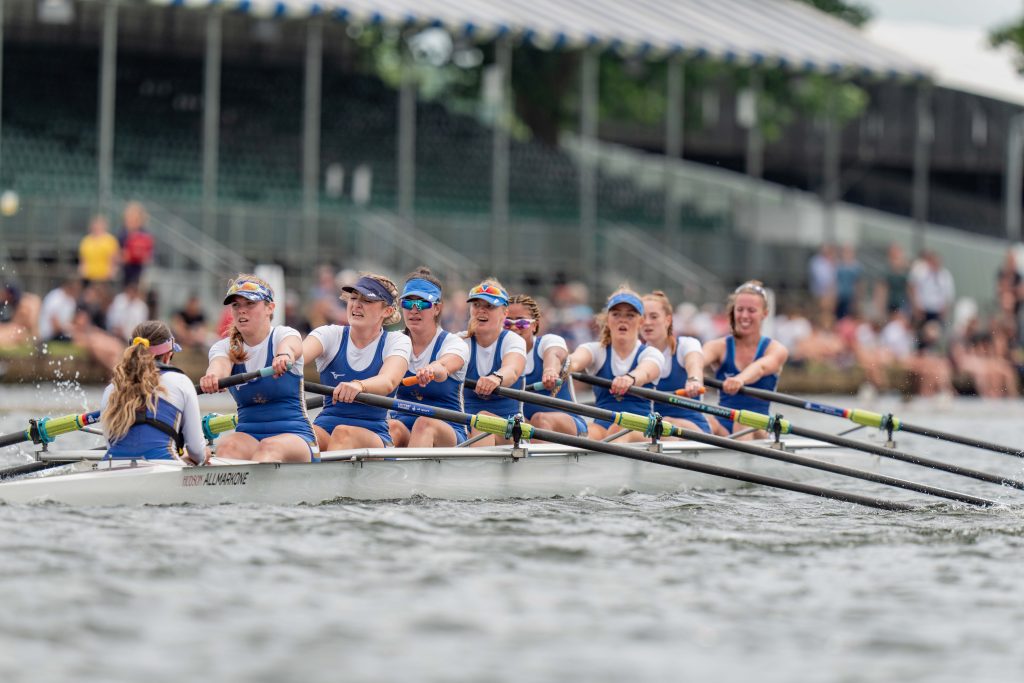 Our much more experienced Prince Albert four took on the course in the evening comprising of Sydney Burnand (Str), Edward Stracey, James McMullan, Jamie Gamble (Bow) and Natasha Dunt (Cox). Both Ed and Jamie are graduating this year making it their last Henley for Surrey, leaving them with a point to prove. With 27 crews, 2 qualifying spots and a rocky run into the regatta for the crew the odds were against our boys but that didn't phase them. They charged down the course with purpose, again in a heavy headwind, leaving absolutely nothing out there as was demonstrated by the state of the boys in the boat tent after as they awaited the results. Unfortunately this year wasn't the one for them and their seasons finished on Friday 24th July in the Henley Boat tents.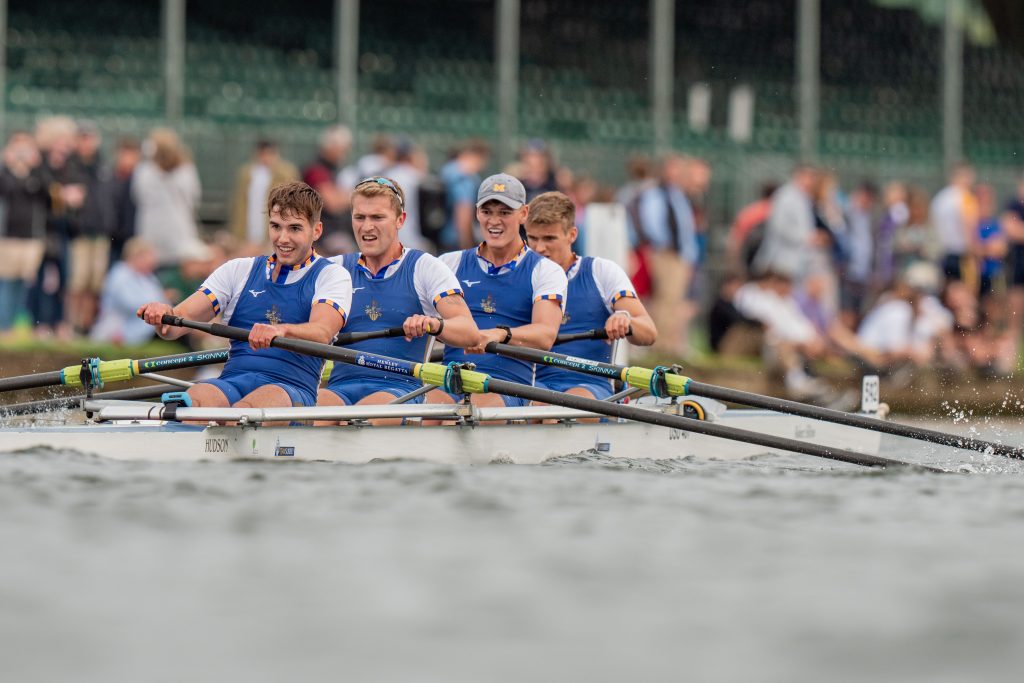 Both of these crews have done incredibly well all season, exceeding expectations and should be proud of what they have achieved.
For the Prince of Wales boys; Thomas Fortnum (Str), Samuel Bodkin, Jack Webber and Joseph Wright (Bow) their regatta started on the Tuesday afternoon, having drawn Upper Thames Rowing Club. Three of the men in this crew learnt to row at Surrey in 2019/20 and after training through all of the lockdowns finally had the opportunity to race at this prestigious regatta. This is also the first intermediate crew we have qualified since the 1990s and is a testament to the sculling side of our program.
Race time was 3:05, prime time for spectators on the bank, and they got a good race. As was becoming the norm for Henley 2022 a strong headwind was present for the race which, along with the expected Henley bounce, made for very difficult racing conditions. Lined up on the start line were a very experienced crew from Upper Thames on their home stretch, who would not be turned over easily. This became apparent early as Surrey were beaten to the quarter mile by a canvas. Having been fast off of the blocks in the weeks leading into this race it was a position they were not used to but they remained relaxed and used their winter of miles in the bank to row through UTRC and by half way, had a length advantage. Surrey continued to pile the pressure on over the second half and by the end (after tickling the booms to keep it exciting) finished ahead of UTRC by a verdict of 2 lengths. A huge win for the program in the books.
Jack Webber said: 'There was so much support and happiness surrounding the win from athletes, alumni, family and supporters of the program alike, it was amazing to be a part of'.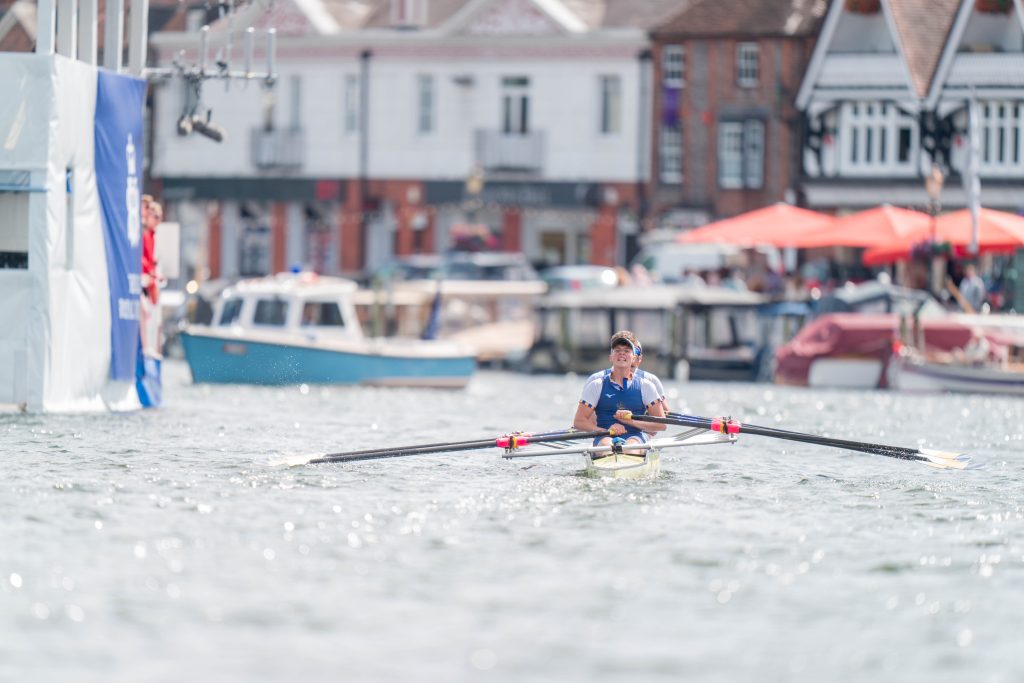 Quarter finals of an intermediate event up next. The boys were racing DSR Copenhagen, which were the Danish u23 quad in preparation for world championships this summer. Again, a much more experienced crew than Surrey. Conditions this time suited the boys quite well, much calmer with a lighter wind later on in the day. The Danish flew out the blocks leading Surrey by a length by the end of the Island where they continued to turn the screw rowing to a very convincing victory. This was not a shock result from the international crew but that didn't stop the boys sculling to a very high standard and making the whole program proud. It was also a last Surrey race for Sam Bodkin having served the program for 4 years, a race he was very happy to be a part of and a great way to round off his time with us. Thank you Bodkin and good luck in the future.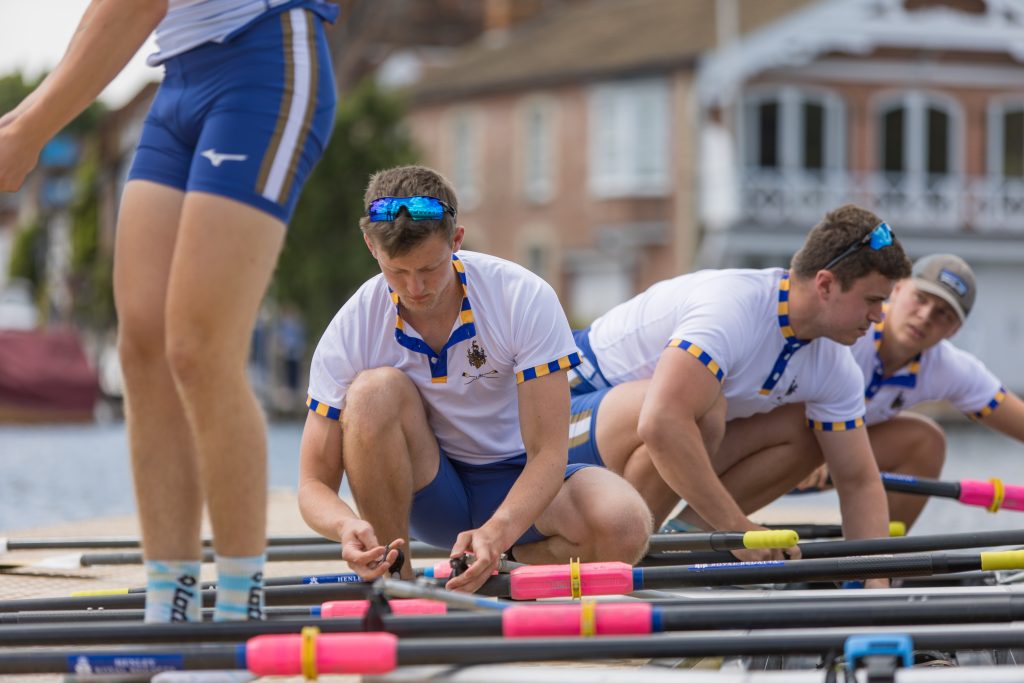 That concludes the Surrey 2021/22 season nicely with our athletes now enjoying a well earned break ready to come back next year and prove some more points.