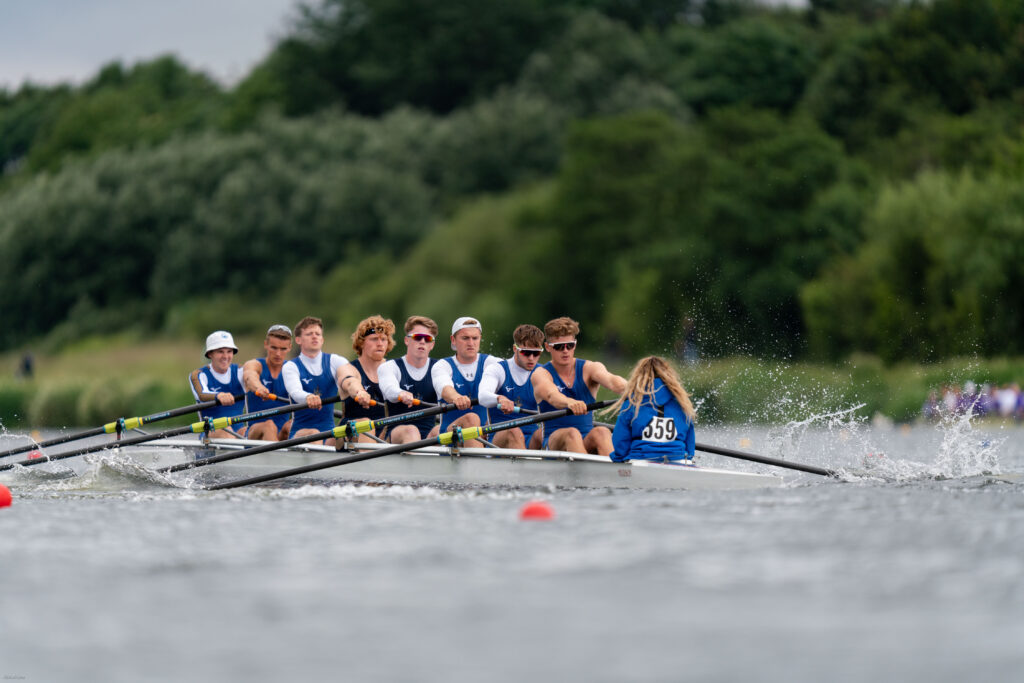 Senior Men's 8 winning silver in the Men's Inter 8 at BUCS Regatta 2021
The senior men's squad is developing impressively year after year as the club grows and begins to establish itself amongst the best rowing universities in the country.
Our training programme, set by Head Coach Sam Tuck, includes a combination of ergo, water and weights sessions, designed to create a competitive and successful squad.  We will often train twice a day, six days a week, completing our land training at the nearby Surrey Sports Park and travelling to Molesey Boat Club for our water sessions on the River Thames. We also have our own Strength and Conditioning coach, who leads our weights sessions and creates an effective programme that gets the very best out of our athletes.
In the first part of the season, we begin our campaign with a series of races at Teddington Head, Wallingford Head and Kingston Head, as well as Hammersmith Head and Quintin Head on the Tideway in preparation for the Head of the River Race. In the second half, we transition to 2km side-by-side racing, beginning at BUCS Regatta, and then onto Metropolitan and Marlow regattas in the build up to Henley Royal Regatta.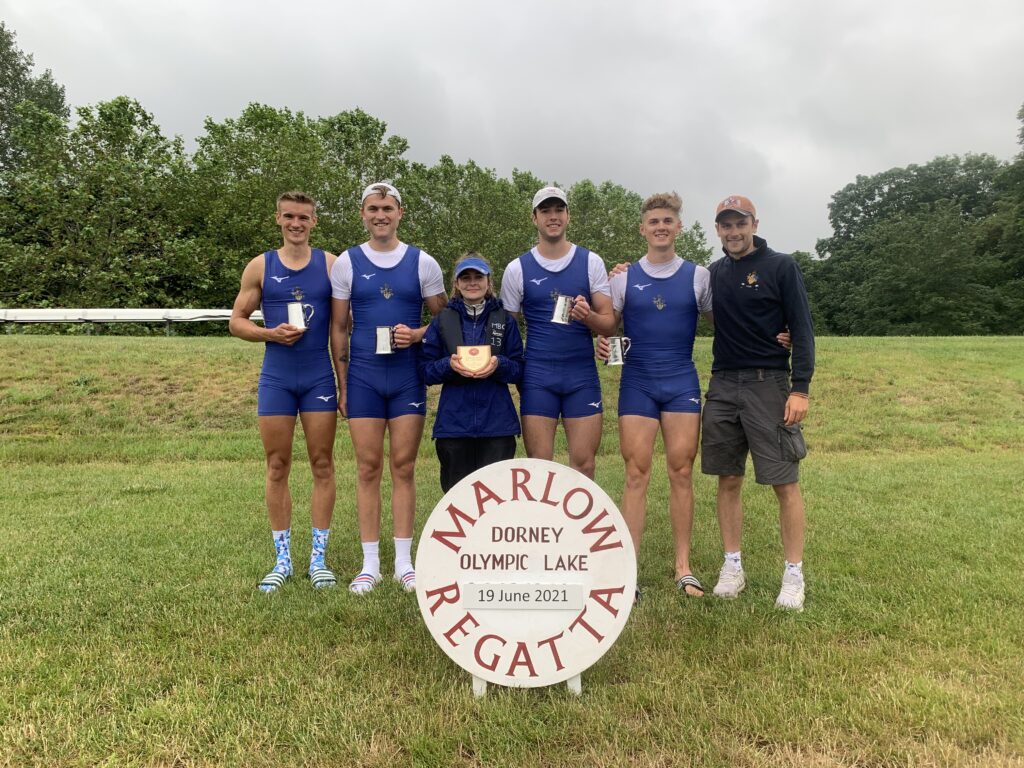 Senior Men's 4 winning Marlow Regatta 2021
Our squad achievements are building up year on year as it has developed into a competitive force on the rowing scene. We have competed at Henley Royal Regatta in 2012, 2016, 2017, 2018 & 2019; earned wins at Met and Marlow regattas, medalled in several events at BUCS Regatta and won countless head races.
If you are an experienced rower or cox and you're interested in applying for our HPASS programme, please click here for more information.