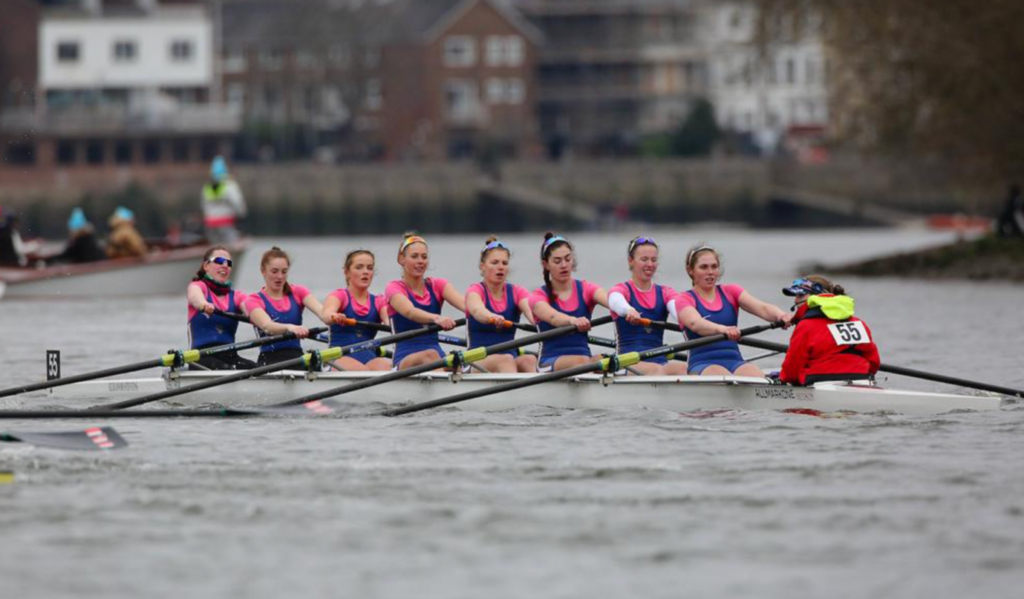 On Saturday the 4th of march our senior women took on the Tideway at Women's Eights Head of the River Race and produced our best result to date.
After their recent successes at BUCS head in February our senior women were ready to get back into 8s and take on the next challenging head race of the season. We had two eights racing down the Tideway over the tough 6.8km distance, which is renowned for its challenging conditions. Our first crew no.55 coxed by Ellie Hamilton-Davies put on a strong performance placing 43rd which is our best placing to date at WEHORR.
Our second crew coxed by Ella Collins had a good race too and placed 148th, this crew had the challenge of being set off towards the bottom of the pack so had to deal with cold and windy conditions in a long marshalling period, but still brought their A-game and raced well. A special mention goes to Beginner, Rachel Gardner who seamlessly slotted into this 8 with 7 seniors after taking her first rowing strokes in October.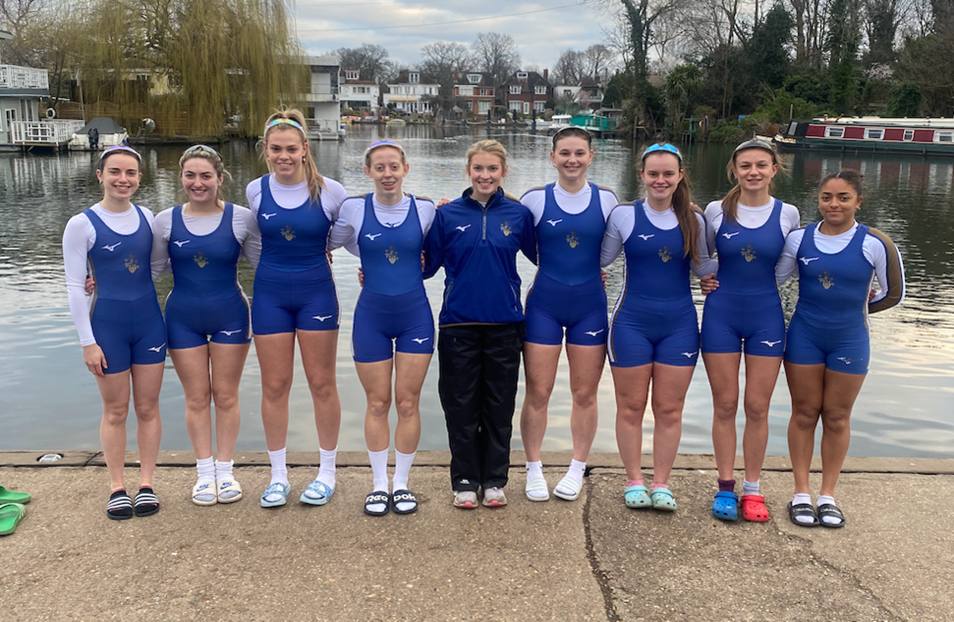 These are exciting results, and the girls are ready to take on their next challenge racing at Heineken in Amsterdam in a couple of weeks time!