On Saturday 12th of March our women took on the Tideway at Women' Eights Head of the River Race and produced some fantastic results.
After great success at BUCS Head in February, the Women's squads were eager to take on the next challenge and show off all the hard work they have been putting in. Both the senior and beginner crews donned the wellies and set off on the 6.8 km race.
They fought tough conditions but were not disheartened. Alice, on of our beginner women, described the race as 'hard but fun to get out with the crew'. In the live coverage of the race, presented by GB rowers Kyra Edwards and Chloe Brew, our beginner crew were described as having 'obliterated the field'.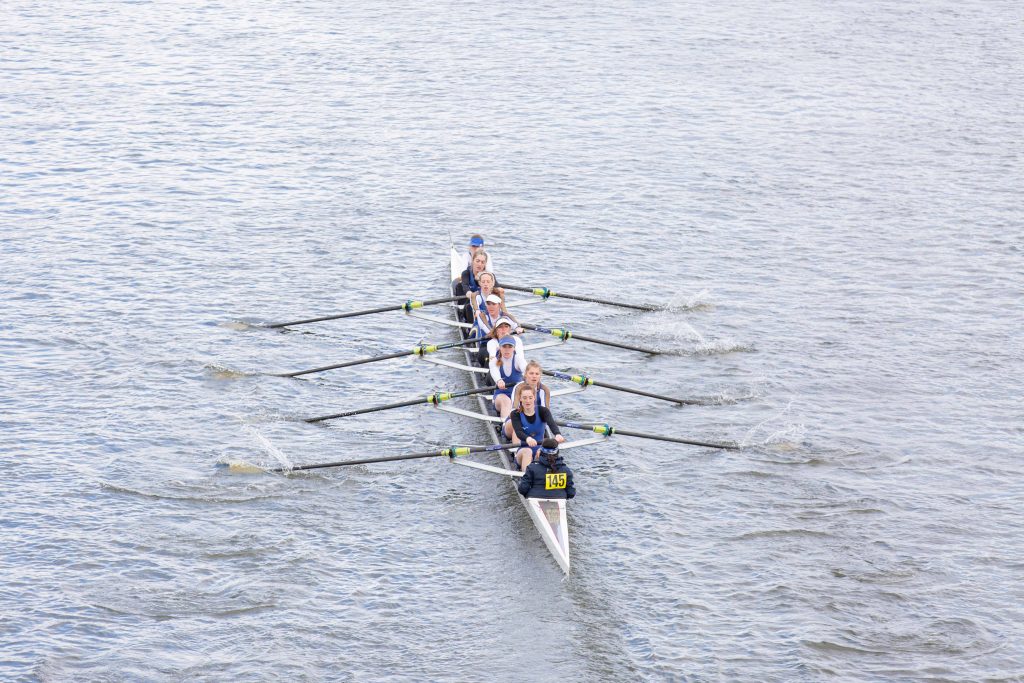 Both crews placed in the top 90 crews, the senior women placed 85th overall and achieved a top 10 finish in the Challenge Academic 8+ category. The beginner's placed 65th overall achieving 2nd place in the Beginner Academic 8+.
These are amazing results and are a testament to both squad's hard work and dedication over the past months.