Not only did the weekend of November 10th see 21 USBC athletes head down the Kingston course, but it also saw three of our own head to Boston, Lincolnshire to compete in the winter assessment of GB Trials.
Maile Wedgwood (18 y/o) and Sam Bodkin (18 y/o) have both been rowing for a few years. Maile was based in Henley before coming to Surrey and so was training on the prestigious Henley course on a daily basis. Sam rowed for Windsor Boy's School and went onto win the Fawley Cup at Henley Royal Regatta this year. Both of them have had a very good start to the season with USBC – hear what they have to say about their rowing-filled weekend away in Boston.
The third member of USBC to head to Boston was George Stewart (23 y/o) – a University of Surrey HPASS Elite Scholar athlete. George has had huge success in the sport having previously been selected for the U23 GB rowing team. He has a number of wins and medals from a lot of different rowing competitions. He won the Thames Cup at Henley Royal Regatta in 2016; he has silver medals from both the U23 World Rowing Championships and the U23 European Rowing Championships; he won gold at BUCS in the Champs 2- this year; and he also won gold at FISU (World University Championships).
Maile Wedgwood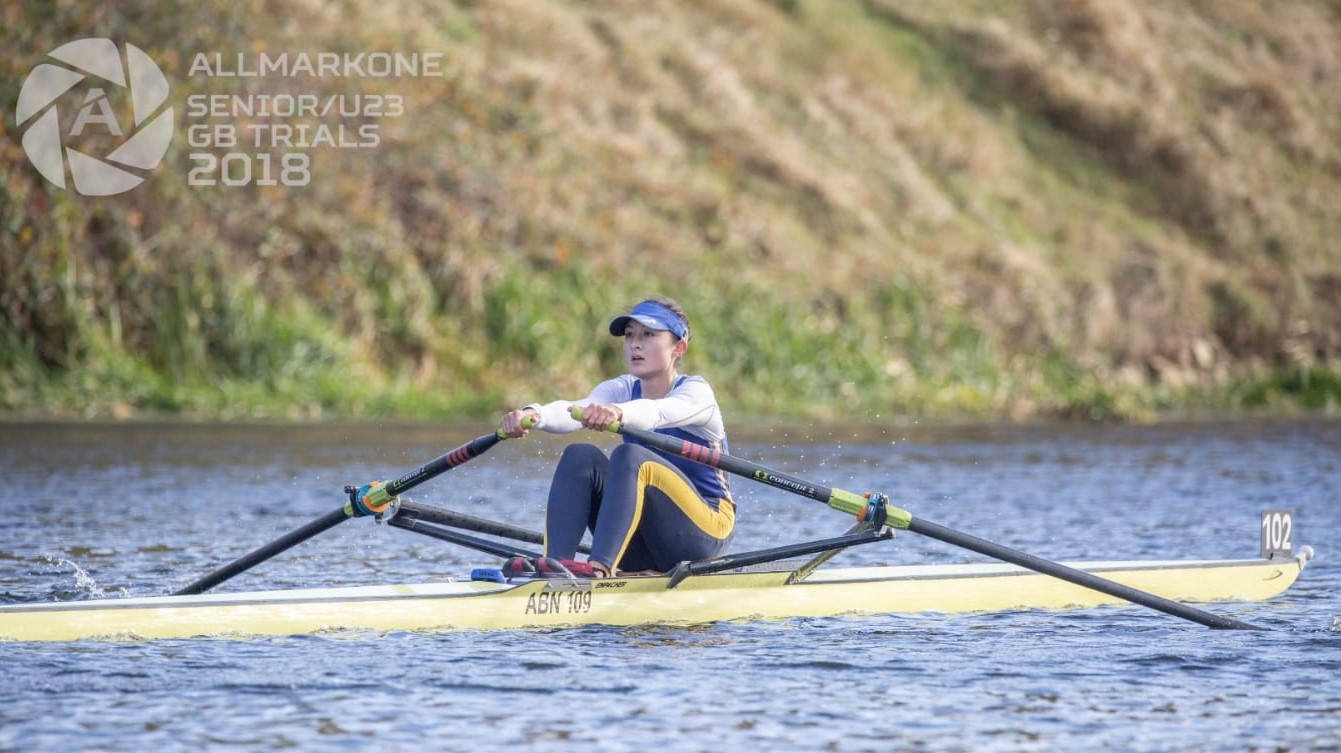 'Last weekend, in rural Boston, the British Rowing trials took place. Myself and Sam Bodkin represented Surrey as lightweights and also our coaches Sam and Iona came along not only to support us but to trial themselves.
Saturday consisted of a 2km test on the ergometer. In an isolated sports centre amongst the cabbage fields, the trialists flooded in. First our heights and wingspan were measured, then 2 hours prior to our race the lightweights were weighed in. This was stressful for a few, sweating down beforehand to ensure that they were light enough. All four of us performed well on the ergometer test, and were allowed to compete the following day. New personal bests were made and despite the exhaustion from this test we were all in good spirits.
Sunday was testing our skills on the water, a 5km time trial. Fortunately, it was not raining but there was a strong head wind and gusts. The women raced in the morning, then the men. It was also remembrance Sunday, so to show our respect, prior to racing we all held a minute of silence. Each club lifted one of their oars to show their respect and the men did the same later on in the day. The 5km course was long, and frankly very boring, also it was strenuous because of the wind, so all the times weren't the best. We were all pleased to have finished the trial and go home, it had been mentally and physically draining.
Regardless of the results, I gained experience in both racing and handling tough conditions. Being surrounded by athletes who have previously trialled, competed for GB and world champions was truly inspiring. It had shown me a different level to rowing and has motivated me to work harder. I look forward to training through the winter, and achieve better results in the February Trials.'
Sam Bodkin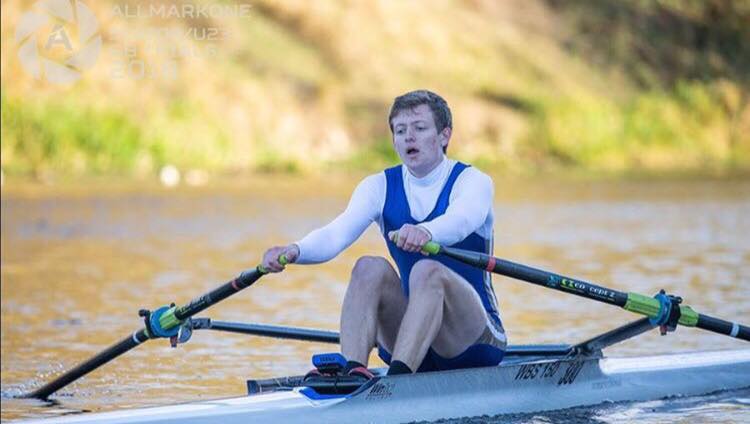 'Being my first U23 trials, it was a good experience as I got to compare myself to the best standard. Going into the trials, I was more confident about the water trials then the 2km ergometer test as my fitness is not the best at this time of year. From the weekend, I learned that I have much to improve on in both power and technique coming near bottom on the ergo and midway in rank on the water. Overall, trialling has been a good picture of where I am at with my rowing and has given me a goal to work towards for this year and years to come.'
Everyone at USBC wishes these three athletes and our two coaches the best of luck!