Here you can find out more about what our alumni athletes are up to now they have graduated from Surrey.
Ali Douglass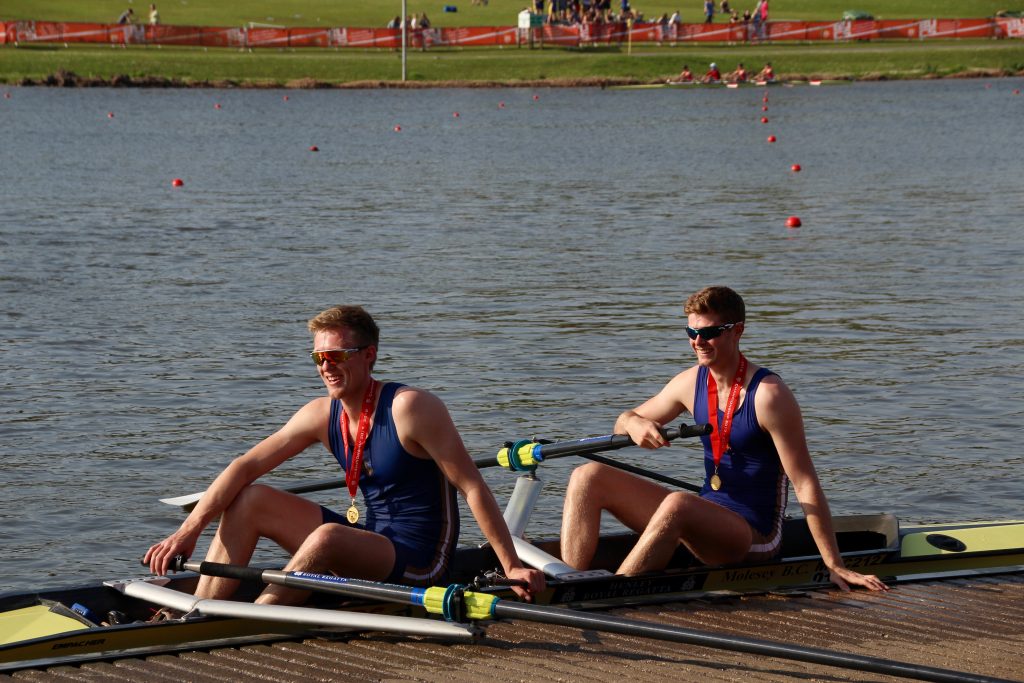 Positions in the club: Senior men's captain 2014/15
Degree: BSc Physics
Current boat club: Molesey Boat Club
Job: Molesey Boat Club Captain and coach at Surbiton High School
Rowing Highlights:
Winning Schools head with Hampton School in 2013, competing at the Junior World Rowing Championships in 2013, competing three times and winning three bronze medals at the U23 World Rowing Championships, winning the Wyfold Challenge Cup at Henley Royal Regatta in 2015, and winning gold in the champ pair for Surrey at BUCS Regatta in 2018.
USBC has played a huge role in my development as an athlete and an individual. Coming in as a more experienced rower, the University's High Performance Programme and the club's partnership with Molesey Boat Club enabled me to push on from a skinny junior athlete to a slightly less skinny U23 world medallist.

But it's not just the performance side of things that makes USBC special for me. The people involved with the club are amazing, from the volunteer committee that help run the club to the beginner squad taking their first strokes on the water. Every year, the club goes from strength to strength under the leadership of Sam Tuck and I can't wait to see where we will be in a few years time.

USBC is a fantastic club for any standard of rower and I recommend it wholeheartedly to anyone.
---
Ellie Stevens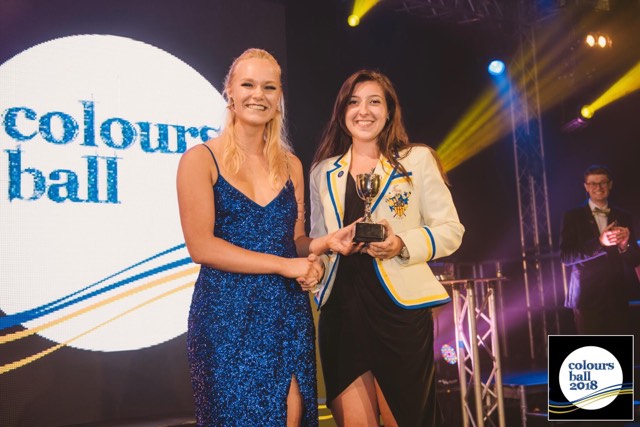 Positions in the club: Women's Captain 2016/17, President 2017/18
Degree(s): BSc (Hons) Accounting & Finance with a Global Graduate in French, MSc Investment Management (Valedictorian)
Current boat club: University of Surrey Boat Club's Lead Development Coach 2019/20
Job: Hedge Fund Accountant at Wells Fargo, USBC Novice Coach 2018/19
Rowing Highlights:
Representing England at Home International Regatta 2018, reaching the semi-finals of Henley Women's Regatta 2018, coxing the men to qualify for the Temple Challenge Cup at Henley Royal Regatta 2018.
I joined USBC in 2014 as a complete beginner with no rowing experience. In 2018, I represented England at the Home International Regatta and made the semi-finals of Henley Women's Regatta. USBC has gone from strength to strength in the previous few years, and I am proud to see how far the club has come. In the 2017/18 season, we had seven athletes gain international vests – two of who learnt to row at Surrey.

Joining USBC is one of the best decisions I have ever made, and I cannot wait to see everything that the club achieves going forwards.
---
Ryan Hill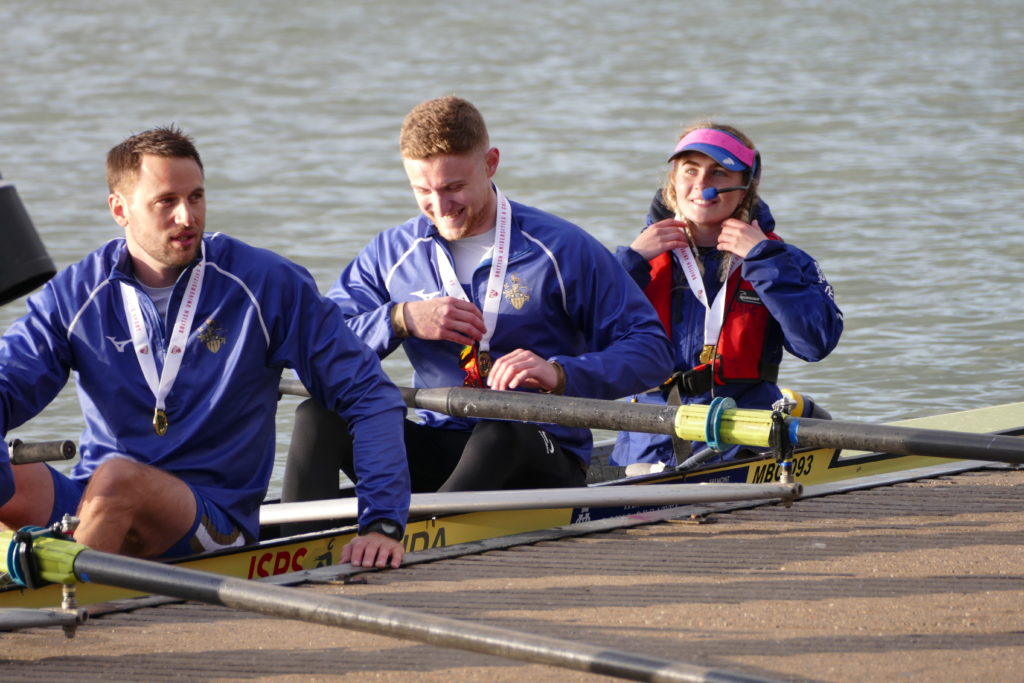 Positions in the club: Development Men's Captain 2019
Degree: Electronic Engineering
Job: Associate Consultant for Concilium Search
Rowing highlights:
Winning 4x Bucs gold is definitely the best achievement but winning the MB4+ and MB8+ finals at BUCS Regatta will be my all time favourite moments. The 4 final was tough fought and really felt like we earned the win, and the feeling of being so far ahead in the 8 was surreal.

Getting to row down the Henley course in an attempt to qualify for The Prince Albert Challenge Cup and getting to watch the boys race in the Temple Challenge Cup on the first day. As well as just an excellent 5 days enjoying the event.

Joining rowing ended up being the highlight of my whole university experience, I developed a love for the sport, achieved more than I thought possible and met some of the best people.
---
Sophie Hossack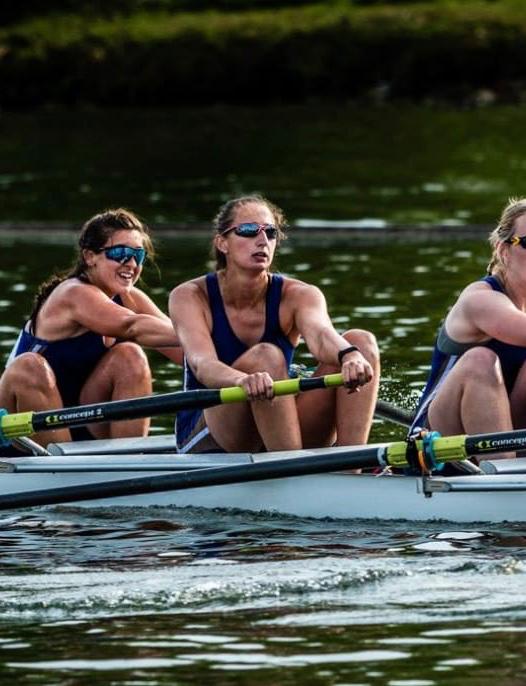 Positions in the club: Treasurer 2017/18/ President 2018/19
Degrees: Sociology BSc (with placement) and Social Research Methods MSc
Job: Higher Executive Analyst for ICCAN
Rowing highlights:
Winning a final at BUCS Regatta, placing 5th nationally at BUCS Head 2019, placing the highest out of any Surrey Women's 8+ at WeHoRR so far, and qualifying for Henley Women's twice.
---
Jasmine Bone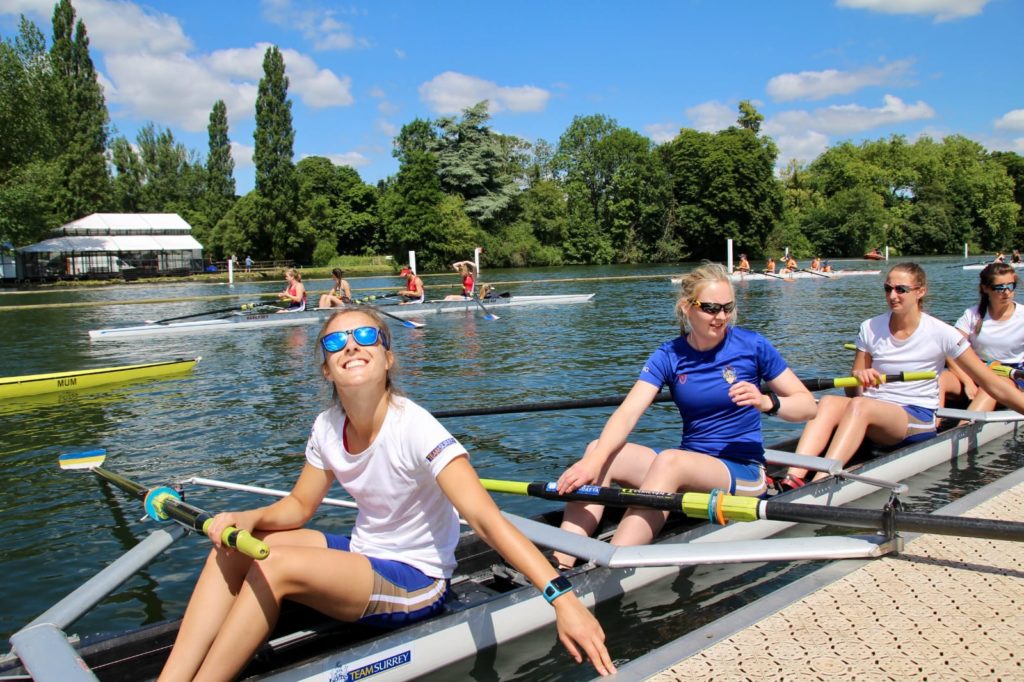 Positions in the club: Senior Women's Squad 2016-2019
Degree: EngD (Engineering Doctorate) in Materials Science
Job: Still in final year of my EngD (until Sept 2020) but will be a Research Scientist at National Physical Laboratory
Rowing highlights:
Rowing in the 4+ at HWR 2018 was the best racing I've done in my life and we reached the semi finals. Also representing England and competing at Home International Regatta in 2018. Then events like Peterborough Summer Regatta was the best fun, both racing and the social side of it.

I loved my time as a member of USBC! I came into the squad as a postgrad having rowed before, and the coaches were really understanding about me fitting it all in around my research and work. The training is demanding but the rewards are so worth it, and it meant I got to spend time with girls that became my close friends. Rowing has definitely taught me a lot about myself and developed skills that I'll use for the rest of my life. The club is growing and achieving so much every year, it was a privilege to be a part of it.
---
Wilson Sandengu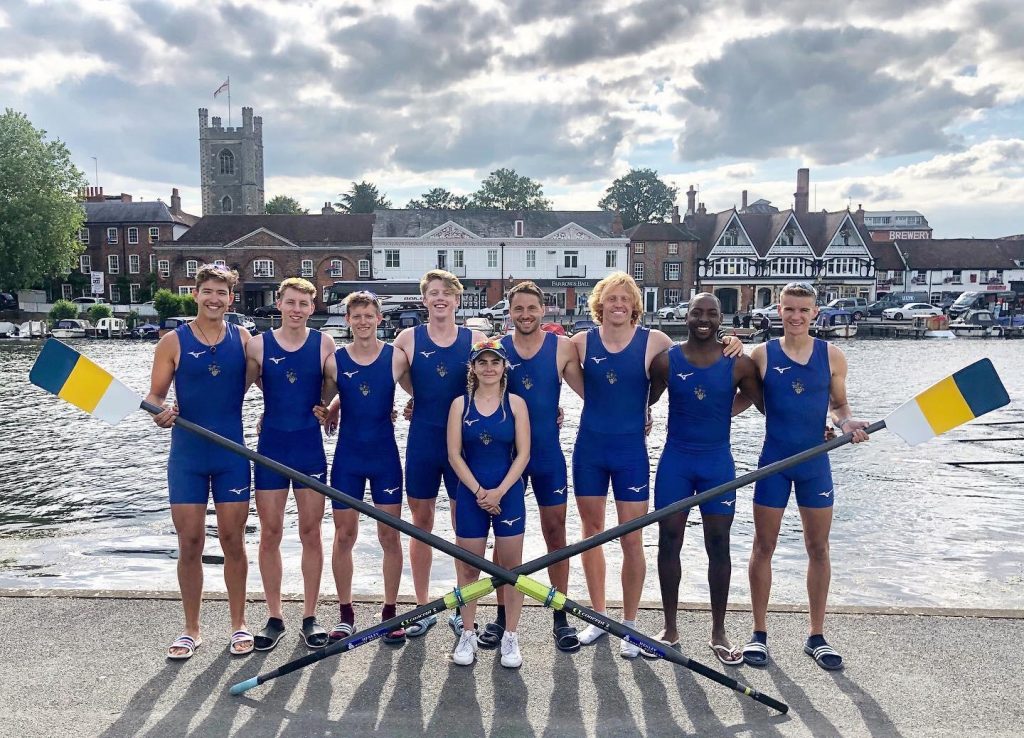 Positions in the club: Development Men's Captain 17/18 and Senior Squad 18/19
Degree: BSc Business management/ MSc Entrepreneurship
Job: Marketing Executive
Rowing highlights:
Placing 5th in the country at BUCS Regatta 2018, qualifying twice for the Temple Challenge Cup at Henley Royal Regatta 2018/19, and attending two Seville training camps.
Overall my time at Surrey was great for many reasons and rowing was one of those that stood out. I loved being part of a close-knit community but with people who are equally goal driven and competitive. I miss Surrey and I miss rowing as a whole, and if there's anything I regret, rowing is definitely not one of them.
---
Alex Law
Positions in the club: Senior Men's Captain 2017/18
Current boat club: Thames Rowing Club
Degree: BSc International Politics
Job: Content Protection & Enforcement Specialist
Rowing highlights:
Getting to race in The Prince Albert Challenge Cup at Henley Royal Regatta over 2 consecutive years, racing at EUSA 2018 in the 2-, and reaching the Championship A final in M4+ at BUCS Regatta 2016.
---
Eleanor Willets
Positions in the club: Secretary 2011/12, President 2014/15
Degree: MEng Space Technology and Planetary Exploration
Current Boat Club: Stratford Upon Avon Boat Club
Job: Corporate and Strategy Coordinator, Jaguar Land Rover
Rowing Highlights:
Qualifying for the Prince Albert in 2014, winning for England at Home International Regatta 2015, seeing a boat named after me qualifying for HWR 2017
Back in September 2010 I was walking around Fresher's Fayre looking for a new club to join when I was grabbed by the coxing captain: "You're small, would you like to be a cox?" 7 years later I've been USBC president, represented England as a cox, competed at Henley 3 times, and made friends to last a lifetime.

Joining the rowing team gave me a really good focus outside of my degree, and surrounded me with like-minded people who all worked hard at studies and sport, and played even harder at Annual Dinner and Henley! Early mornings in the winter before lectures weren't the nicest thing to do but having such a supportive squad and crew made it easier, and the rewards were worth every session. Running the boat club, training sometimes twice a day and studying for my masters meant final year was quite hectic, but I'd do it all again if I had the chance.

After I graduated two years ago I moved up to the West Midlands for my job, I retired from coxing. Unfortunately I couldn't stay away, even switching to rowing for a few months! Moving back into coxing I competed at Henley Royal Regatta 2017 for Stratford Upon Avon, making the Britannia Challenge Cup quarter finals. Rowing around a full time job has not been easy but it's definitely been worth it.

Joining USBC also helped with my health. When I joined the club I weighed just 42kg and had an unhealthy relationship with food and exercise. Due to the minimum weight requirements of being a cox I really needed to gain weight, something I really struggled with, physically and mentally. Being surrounded by elite athletes all the time who were also supportive friends really helped me to overcome a lot of my self confidence issues and gave me the tools to start eating well and exercising properly. I was exactly on the cox weight of 55kg for Henley 2017 and much healthier and happier for it!In the years since I joined USBC the club has grown and reached new heights we could only have dreamt of back in 2010. I'm really excited to see what happens in the coming years and hope to be active part of it supporting the club where I can!
---