On Friday 3rd May 2019, 44 athletes from USBC, plus their three coaches, travelled to the National Water Sports Centre in Nottingham to compete at BUCS Regatta from Saturday to Monday.
Leading up to the regatta weekend, the club had done an intense week of training at Peterborough City Rowing Club and sessions at Eton Dorney. It was great to see every crew find speed over the few weeks prior to BUCS which in turn made everyone even more excited to race and show what we could do as a club.
For the whole beginner squad, this was their first experience of multi-lane racing which made for an extra element of excitement over the weekend.
Below are all the crews that raced over the weekend and their final placings, plus, hear from some of the athletes about how their races went.
BUCS Regatta 2019 crews & results:
Saturday:
MInt1x: George Stewart – SILVER MEDAL
MCLwt4-: Conrad Forbes, Lukas Schroth, Jamie Gamble, Sam Bodkin – 7th
MB4+ (A): Sam Griffin, Cameron Wheeler, Bruno Grandjean, Ryan Hill, (cox) Ellie Hamilton-Davies – GOLD MEDAL
MB4+ (B): James Humphreys, Tom Powders, Alex Long, Tommaso Rognoni,  (cox) Fiona Norris – 4th
MB4+ (C): David Williams, Oyoma Kwakpovwe, Tomek Dunicz, Jake Wilkins, (cox) Alyssa Hughes – 24th
WInt4x: Maile Wedgwood, Maddy Brown, Sophie Hossack, Lizzie MacCann – 7th
MInt8+: George Glenister, Ben Radcliffe-Brown, Tom Goldswain, Chris Homes, Mantas Volkauskas, Adam Cygan, Wilson Sandengu, Baz Kamran, (cox) Elisavet Palaiologou – 20th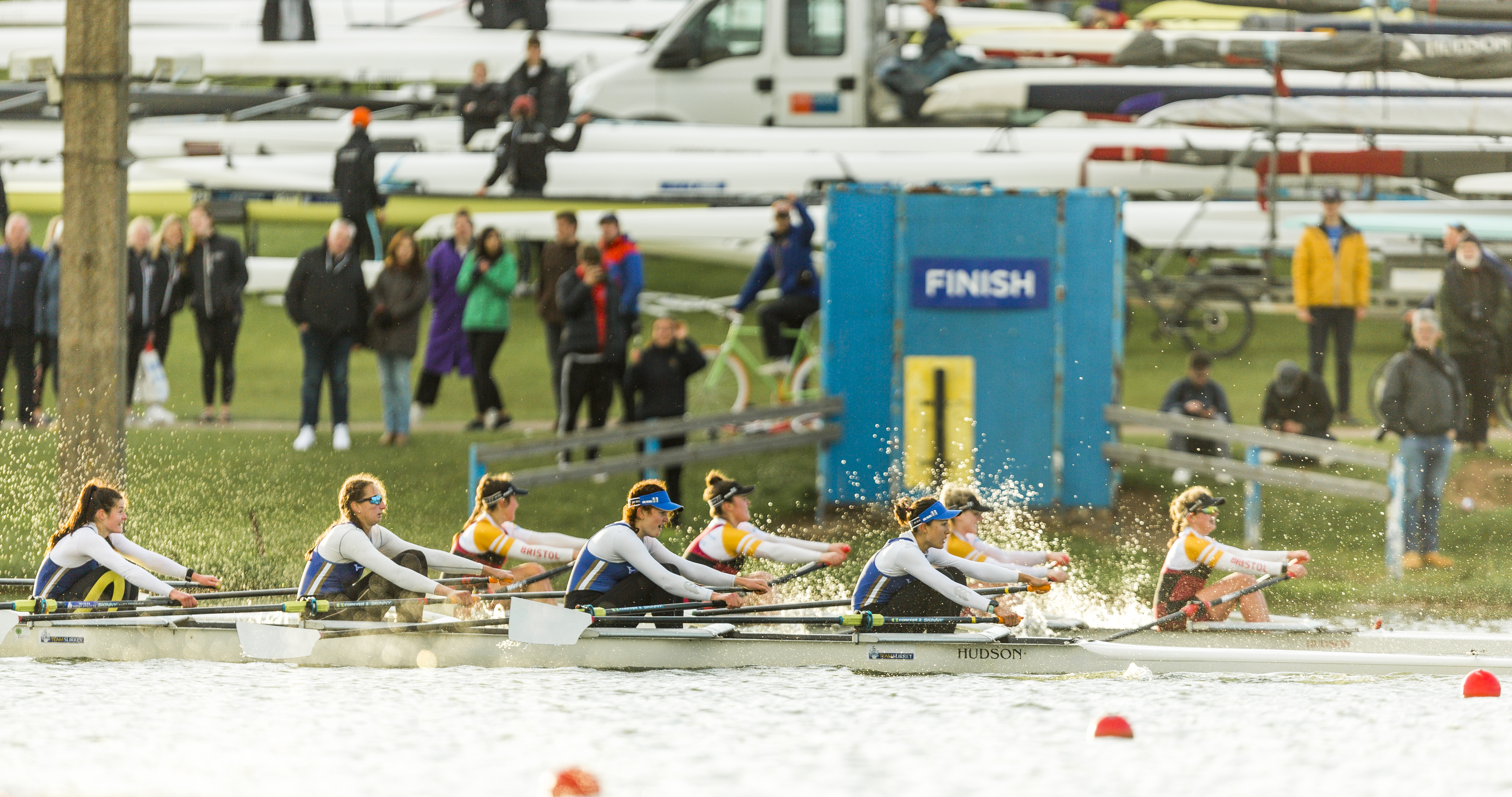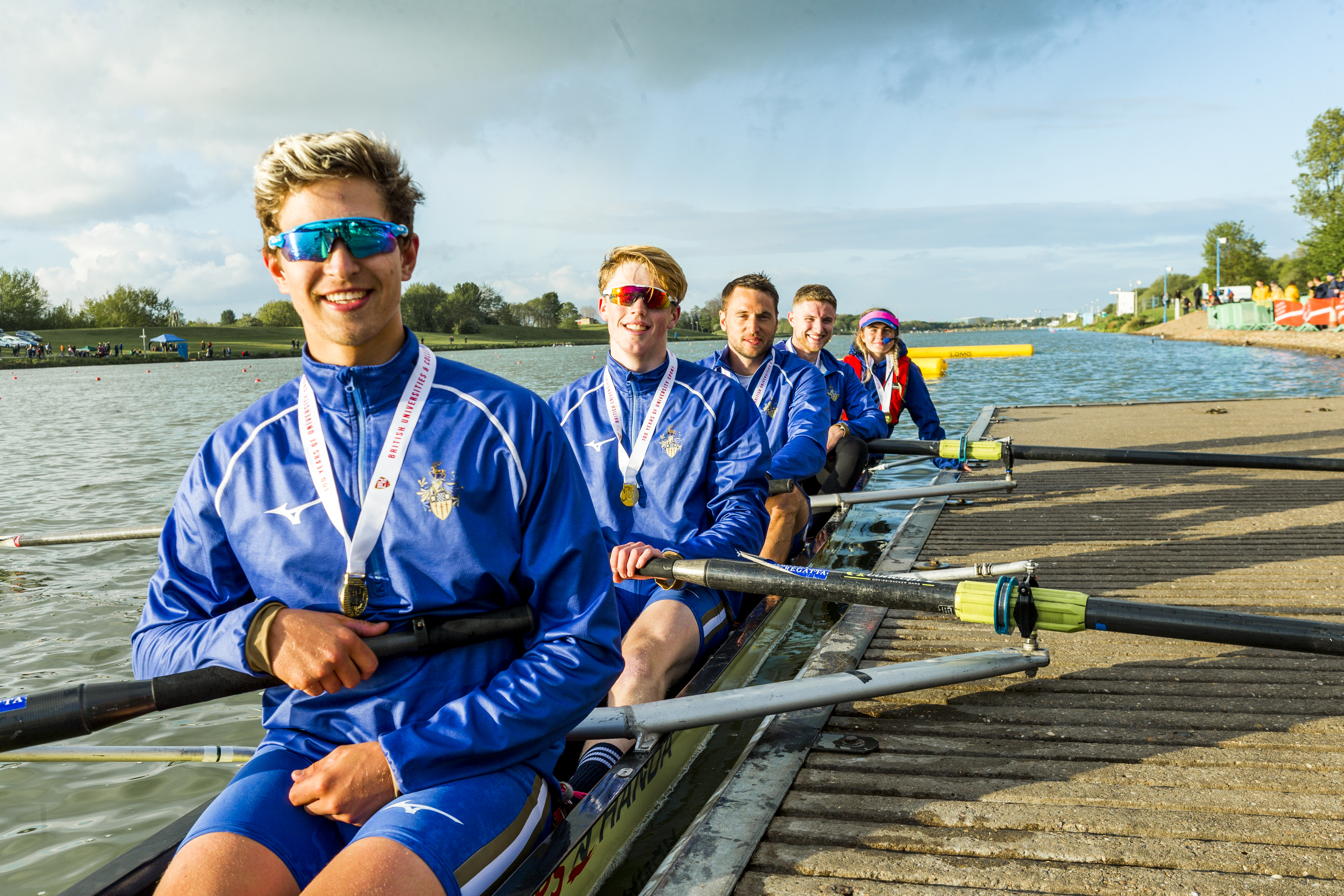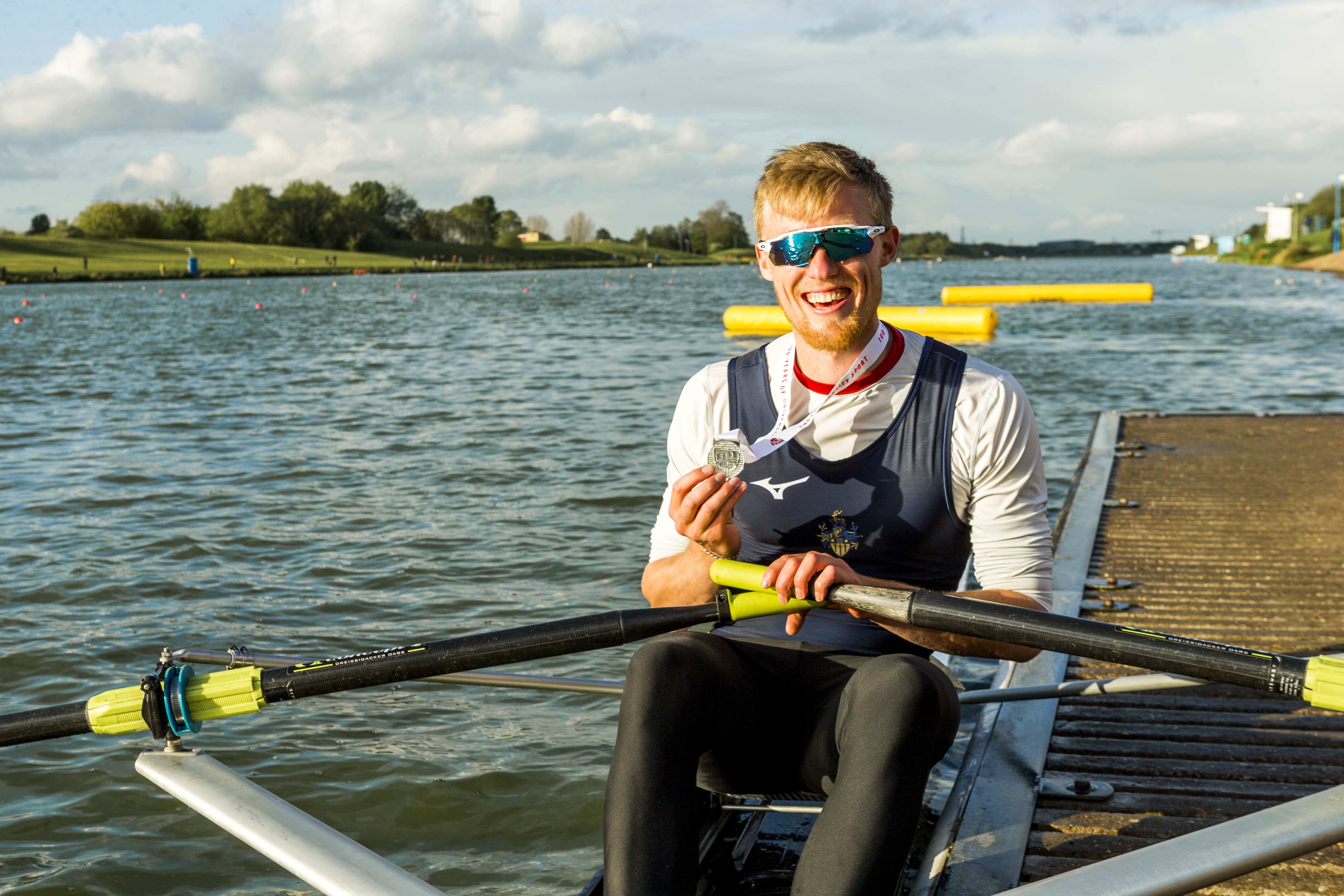 Sunday:
WB4+: Alice O'Loughlin, Molly Ryan, Ellie Macready, Marnie Ridley, (cox) Ellie Hamilton-Davies – 6th
WB4x: Yasmin Ball, Xiaohan Ma, Alyssa Mather, Molly Whitaker – 6th
MCLwt2x: George Glenister, Sam Bodkin – 7th
MB8+: Sam Griffin, Cameron Wheeler, James Humphreys, Ryan Hill, Bruno Grandjean, Tom Powders, Alex Long, Tommaso Rognoni, (cox) Ellie Hamilton-Davies – GOLD MEDAL
MInt4+ (A): Lukas Schroth, Tom Goldswain, George Stewart, Conrad Forbes, (cox) Lizzie MacCann – 8th
MInt4+ (B): Wilson Sandengu, Ben Radcliffe-Brown, Mantas Volkauskas, Chris Homes, (cox) Fiona Norris – 33rd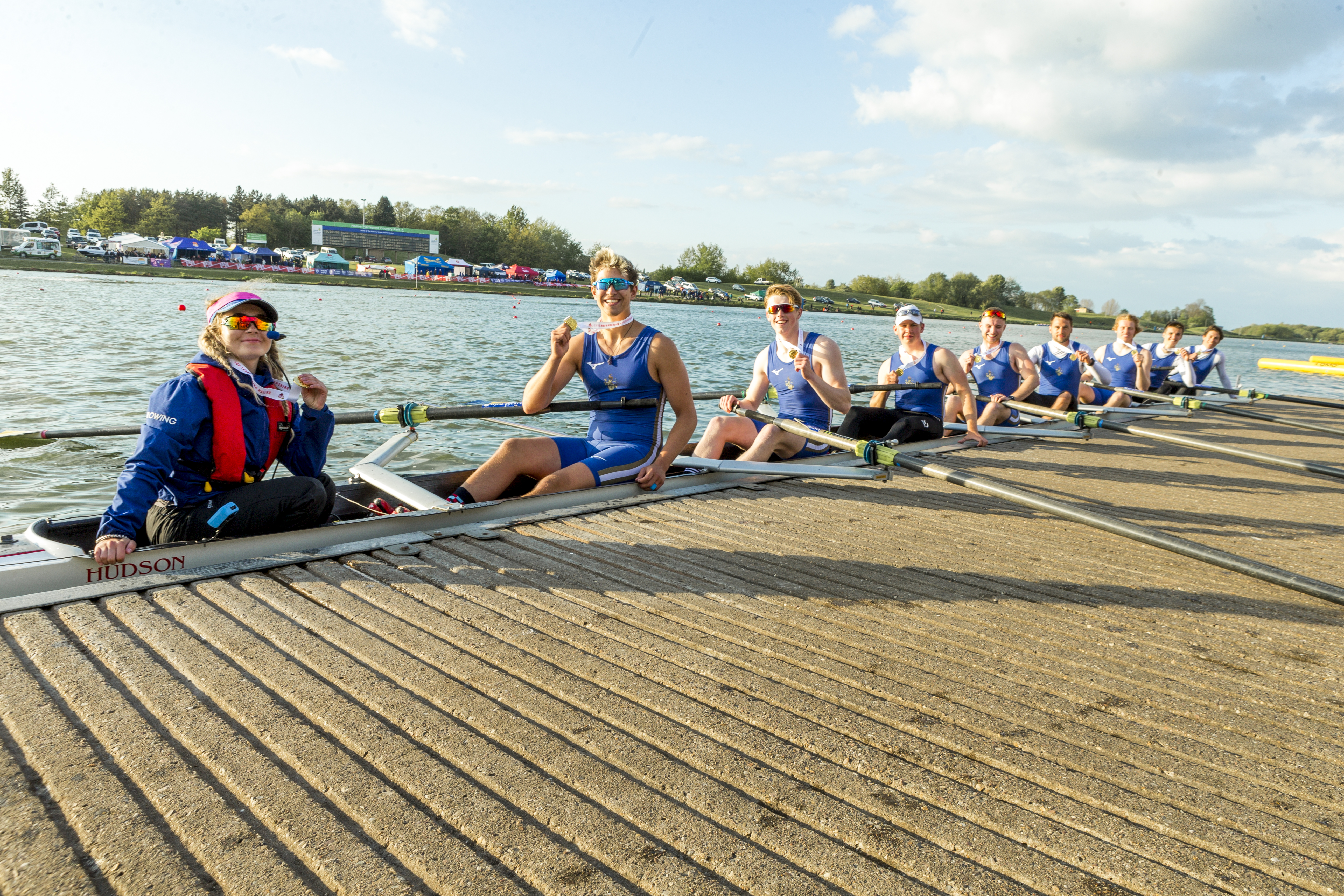 Monday:
MCLwt4x: Sam Bodkin, George Glenister, Jamie Gamble, Adam Cygan – 6th
MCLwt2-: Conrad Forbes, Lukas Schroth – 8th
MB1x: James Humphreys – 18th
WInt4+: Cécile Flavin, Sophie Hossack, Maddy Brown, Jas Bone, (cox) Maile Wedgwood – 11th
WB8+: Marnie Ridley, Alice O'Loughlin, Ellie Macready, Molly Ryan, Yasmin Ball, Molly Whitaker, Beth Stone, Alyssa Mather, (cox) Ellie Hamilton-Davies – 4th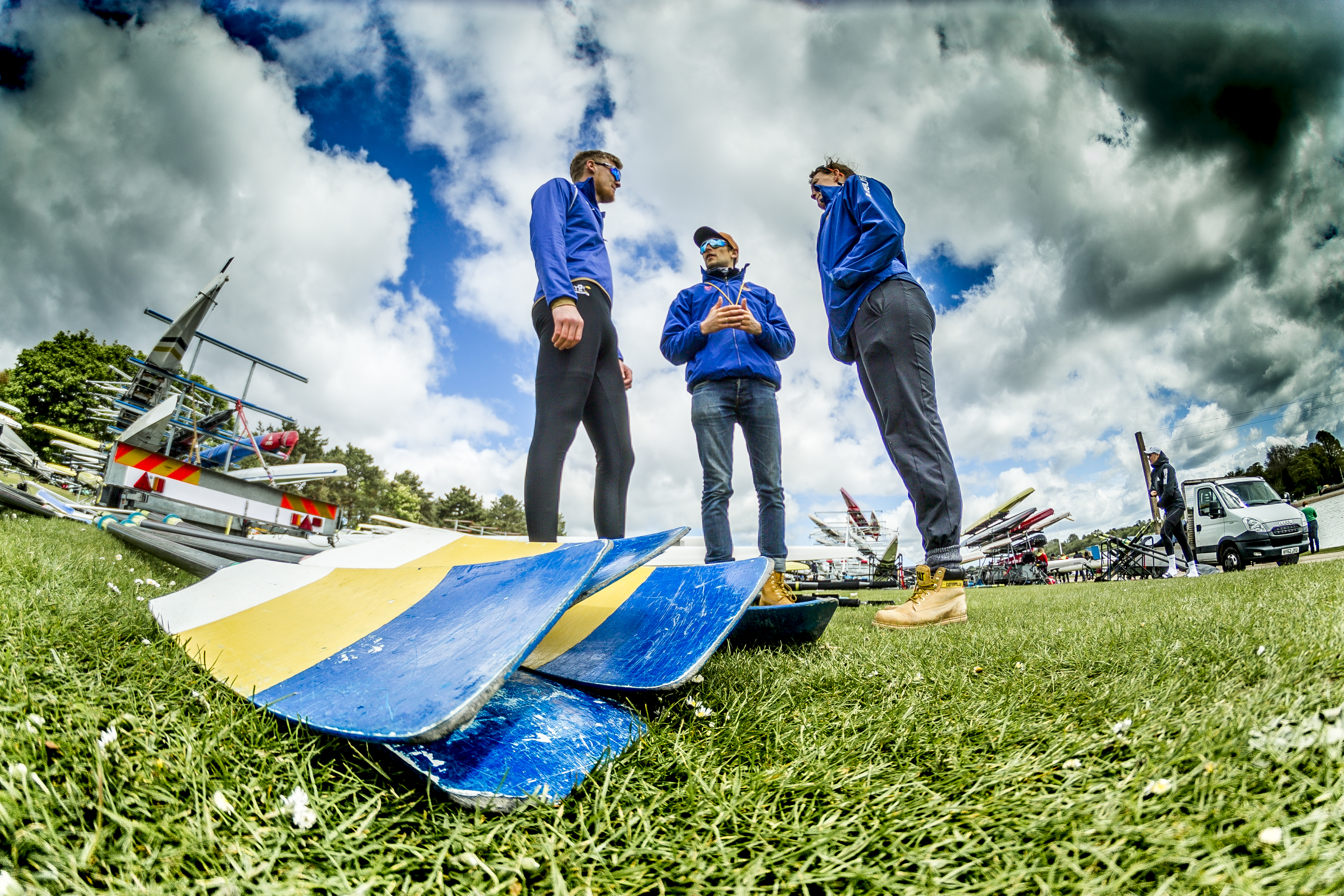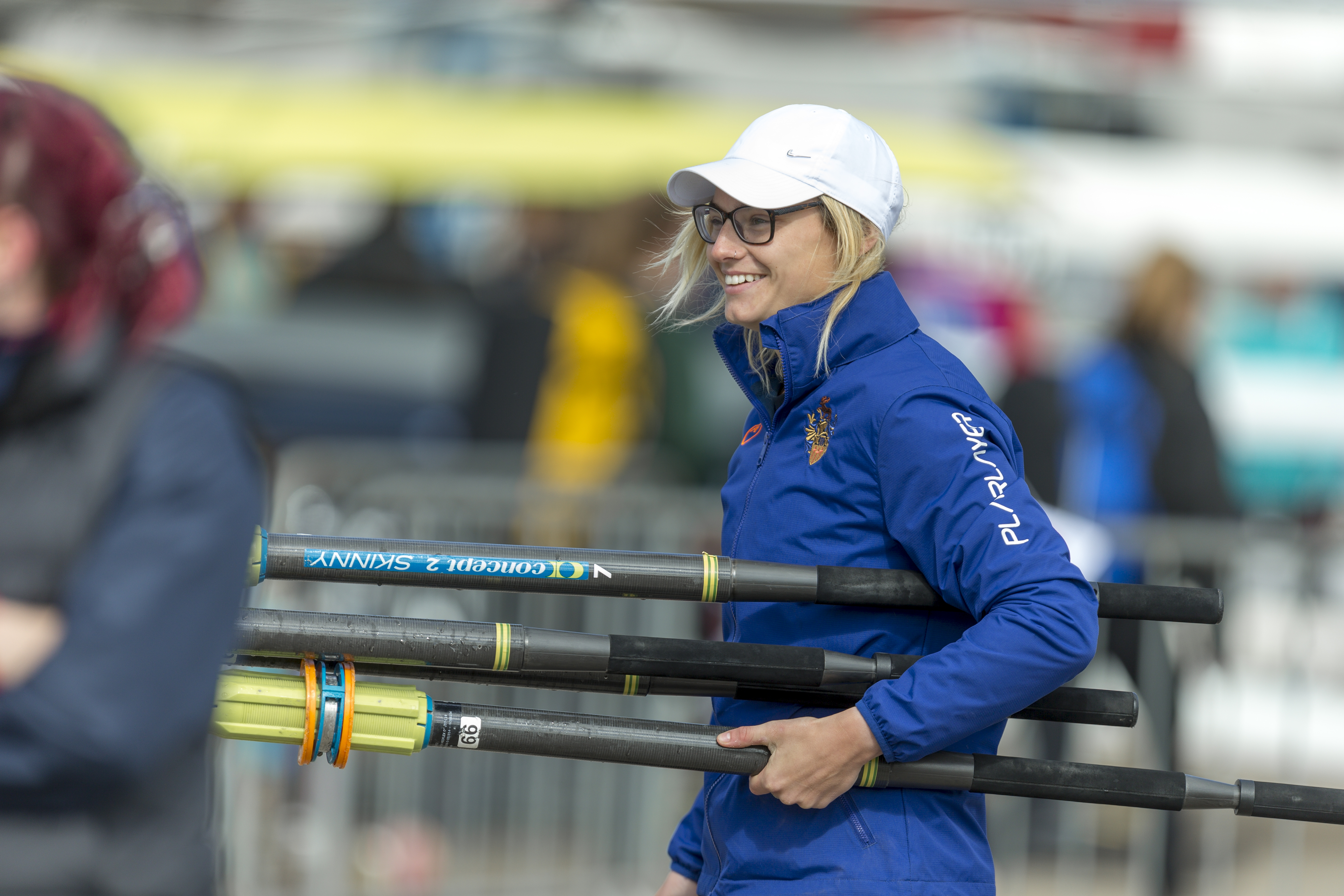 Ellie Stevens (Development Coach) – 'BUCS Regatta was a brilliant way for the athletes to reap the rewards of their hard work so far this season. Across the board, these are a record set of results for USBC. We are pleased to have established ourselves as one of the strongest development programmes in the country… But this is only the beginning! I am excited to see what Surrey can achieve this summer season and also in the years to come. '
Lizzie MacCann (WInt4x) – 'This is the most successful BUCS regatta we've had in USBC history with all squads performing to the highest standard we've seen yet. To win the B final in the WInt4x and provide such an entertaining race for spectators and commentators was the best race I could have asked for from my last BUCS regatta at Surrey.'
Cécile Flavin (WInt4+) – 'This was my first BUCS Regatta and it lived up to all expectations. It was such a brilliant weekend of celebrating all the hard work everyone has put in at USBC over the past season. I raced in the coxed four and we were up against 51 other crews so we knew it was going to be a tough category. We were thrilled to finish 11th overall having put in a very strong performance in our B final. The performances across the weekend makes me very excited to see what the club can do in our upcoming races that include Henley Women's and Henley Royal.'
Ryan Hill (MB4+ (A) & MB8+) – 'BUCS Regatta was the perfect end to the Dev men's year as beginner rowers. We have been more successful than we could ever have imagined coming into this sport, but the more we trained and raced, the more confident we have become. I'm so proud of everyone in the squad for what they have achieved, particularly the Dev men!'
Bruno Grandjean (MB4+ (A) & MB8+) – 'BUCS regatta was our first opportunity to compete in multi-lane racing. After good preparation, we had a lot of confidence and we were in an ideal position to win – but we knew we still had to put in a big shift. Besides the two gold medals, it is the emotions that these two days of racing have given me that I will always remember. Firstly, the impatience to boat and to race the two kilometres, then the stress when waiting at the starting line. Next came the euphoria of a dominant start. Once the euphoria subsides, it is the determination that takes over, you think back to your goal, your training hours, those weeks of sacrifice. Finally comes the achievement, for which you have worked so hard. To reach it, is to experience magical moments of self-accomplishment, pride and inner joy. BUCS Regatta was an emotionally intense weekend and it is an experience I will remember for a very long time.'
Cameron Wheeler (MB4+ (A) & MB8+) – 'BUCS has been the best time of my life, the lads in the boats represented Surrey brilliantly and I couldn't be more proud to be a member of USBC, can't wait for more success to come.'
Sophie Hossack (WInt4x & WInt4+) – 'With this being my last BUCS event, I was keen on getting the best performance the senior women had ever had. I was super pleased with the quad; our B final is one of my favourite races I've ever done! Rowing through four crews and winning by 0.2 seconds was a real testament to the hard work we had put in this year, remembering wise words Sam Tuck once told me 'you only have to win by a bow ball'. This made me really excited to race the coxed four, however, I knew it was a tougher category. I am extremely pleased to have made the semifinals and improving on last years results by eleven places, it's something to be very proud of.'
George Glenister (MInt8+, MCLwt2x & MCLwt4x) – 'BUCS Regatta 2019 was particularly exciting for me, not only was it my last opportunity to represent Surrey at a BUCS event, it was also my first time racing in Championship Lightweight categories.  The highlight of my weekend was qualifying for the A final in the Championship Lightweight Quad where we enjoyed a challenging race against some top universities such as Newcastle and Oxford!'
Molly Ryan (WB4+ & WB8+) – 'BUCS was the first time experiencing side by side racing which was scary but also very exciting – making the A finals is something I'll never forget and it was amazing to see our year of training pay off. So proud of what we achieved and can't wait to see what the rest of the regatta season will bring.'
Ellie Hamilton-Davies (cox: MB4+ (A), MB8+, MInt4+, WB4+ & WB8+) – 'Words can't express how proud I am of all the crews I coxed at BUCS regatta. Getting into A finals in all boats as well as coming away with 2 gold medals feels amazing. All squads did so well and it just shows how far we have come as a team. I can't wait to see how much more we can achieve!'
Our BUCS weekend has been a huge step forward in making the University of Surrey one of the top rowing universities in the country. Our success has made us all extremely confident and excited in doing well in our next regatta events which include Met Regatta, Women's Henley and Henley Royal Regatta. Be sure to stay updated on what we achieve throughout the rest of the season!