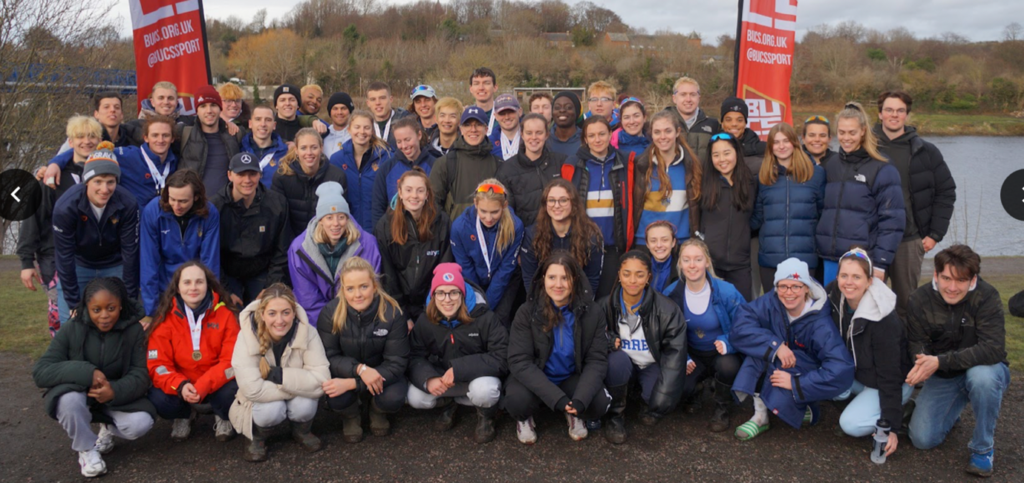 On the 17th and 18th of February, our squads travelled to Newcastle to compete at BUCS Head and race along the Tyne to see our hard work pay off after a tough winter block and training camp in Seville. Our crews took on some tricky, windy conditions on the tidal stretch of river over a 5km course on the Saturday (senior squads) and a 3km course on the Sunday (development squads).
Day 1:
The first day of racing saw our senior squads race in intermediate and championship events, as well as our beginners taking on their first race in some of the intermediate events.
Our senior men's squad raced two Intermediate quads (MInt4x) where they placed 9th and 16th. Then, beginners took on the Intermediate Womens eight (WInt8+), Intermediate Men's eight (MInt8+) and an Intermediate Men's coxed four (MInt4+) over tough conditions and gained valuable experience ready for their big day on Sunday.
Next to race was our two Womens Champ Lightweight quads (WChLwt4-). Their hard work paid off with Sacha Kennedy, Freya Spurling, Leonie Kennedy, and Ness Beal earning themselves a gold medal in the event, topping last year's silver medal. The second crew also raced well placing 4th.
Switching two blades for one, the Lightweights then took on the coxless four. The crew made up of Sacha Kennedy, Freya Spurling, Lois Catling-Hall, and Leonie Kennedy raced hard and earnt a spot on the podium, winning a silver medal.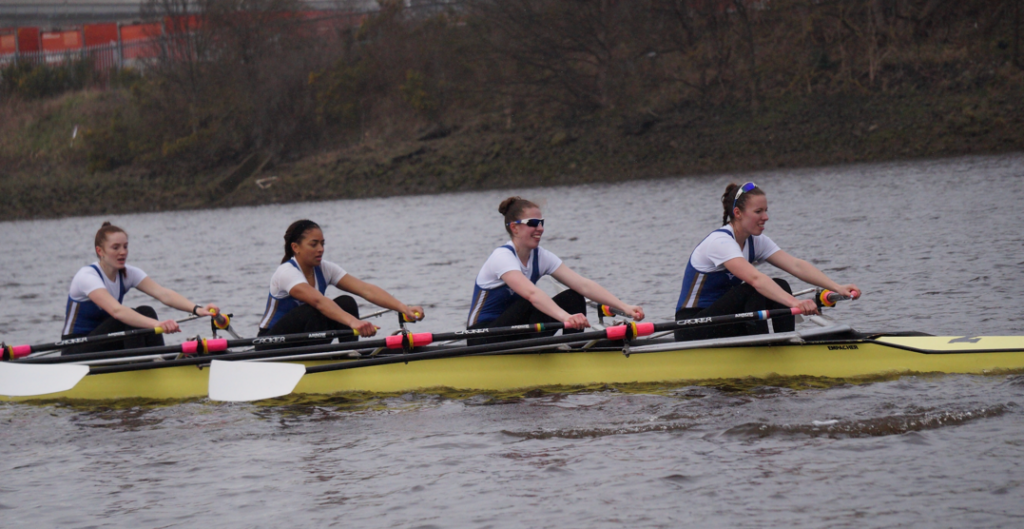 Our final crews to race on the Saturday were the Womens intermediate coxed fours (Wint4+). Our 'A' boat, made up of Amy Lavelle, Ellen Green, Eleanor Stratton, Elsie Overend and coxed by Eleanor Hamilton-Davies, raced up against some big names including Newcastle and Glasgow but put on a fantastic performance and brought home yet another gold medal for USBC. Our 'B' boat also raced well and placed 17th. This is Surrey's first BUCS medal for open-weight women so a huge achievement for the club and just a taste of what's to come this year for the Womens squad.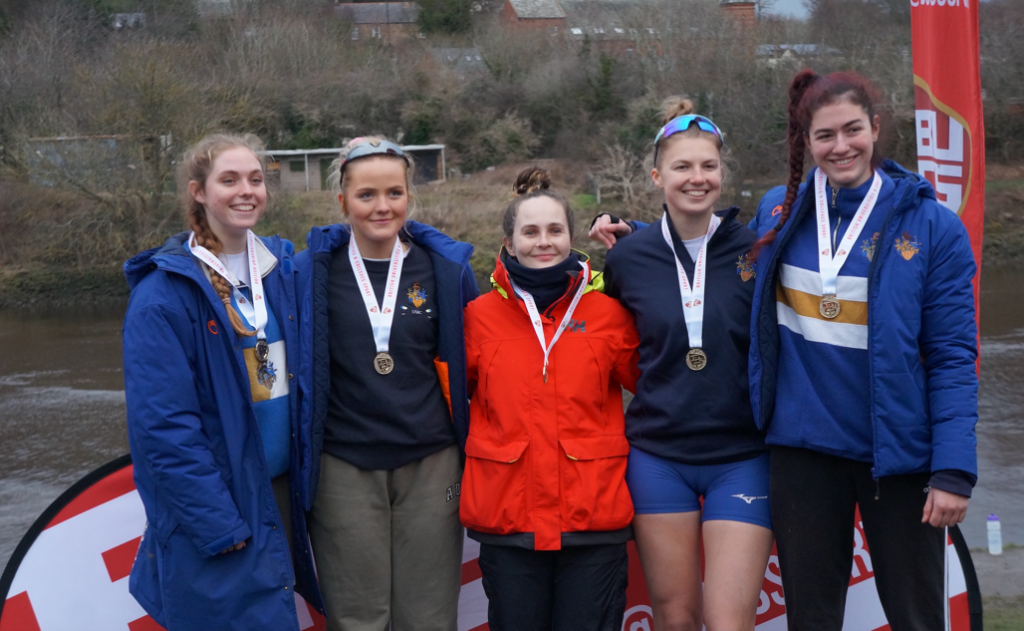 Day 2:
After months of hard winter training, it was finally time for our development squad to show everyone what they could do. For these beginners who had only first picked up an ore in October, this was their first opportunity to race on the water against other development athletes from across the country and compete for BUCS medals! The format of the competition was a 3km time trial style race, in coxed fours, coxless quads and eights.
First up in division 1 we had two Beginner Men's 8s racing, with our A crew winning the event by a large margin, and our B crew placing 13th. We are proud to have over 16 committed beginner men on our squad this year and having two strong eights puts us in good stead for HORR (Head of the River Race) and BUCS regatta in April. Our beginner women raced in the Womens coxed four event (WBeg4+), placing 23rd, and the Womens Coxless Quad (WBeg4x), placing 6th.
In division 2 our MBeg8+ broke down into 2 coxed fours and a quad, our coxed 4 'A' crew showed another dominant performance winning the event by 20 seconds, our second coxed four also performed well placing 7th. Our beginner men's quad also placed 7th.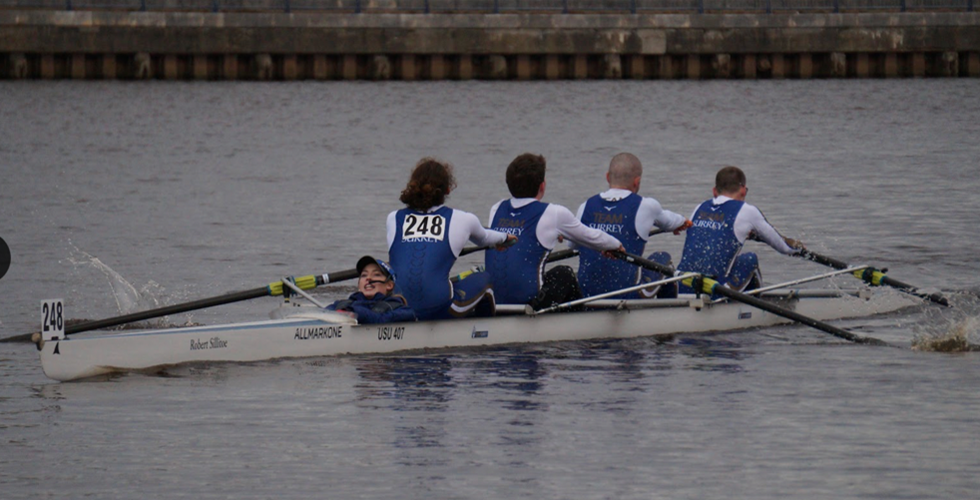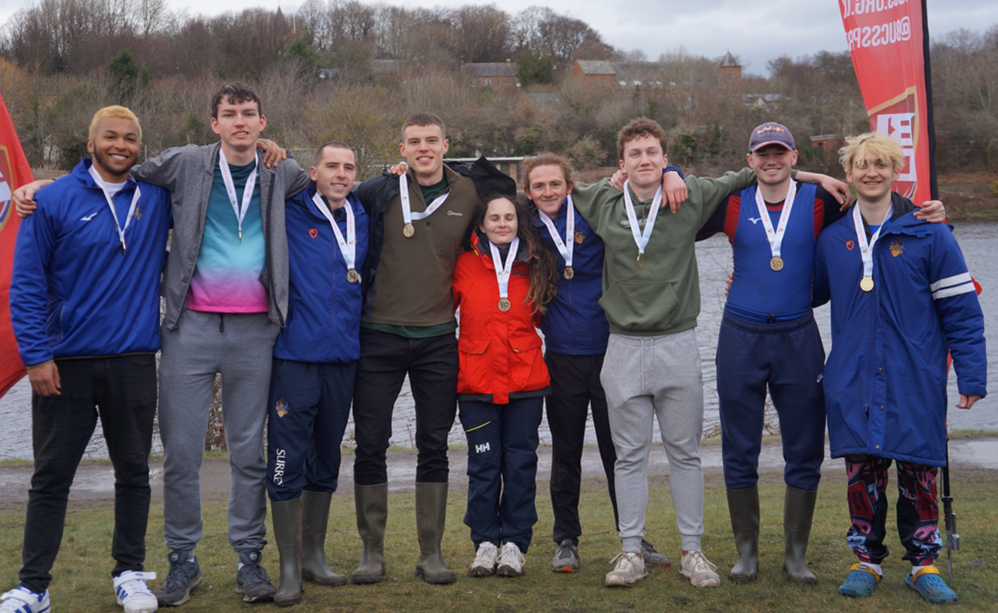 Overall, a brilliant weekend for the club, coming home with 4 gold medals and 1 silver is a record-breaking BUCS head performance for USBC. The grind does not stop though as we push on to WEHORR, HORR, Heineken and the big one In May bank holiday, BUCS regatta!