Here you can find information profiles on some of our athletes, covering from how they got into the sport of rowing to what they enjoy most about USBC.
Sacha Kennedy (High-Performance Senior)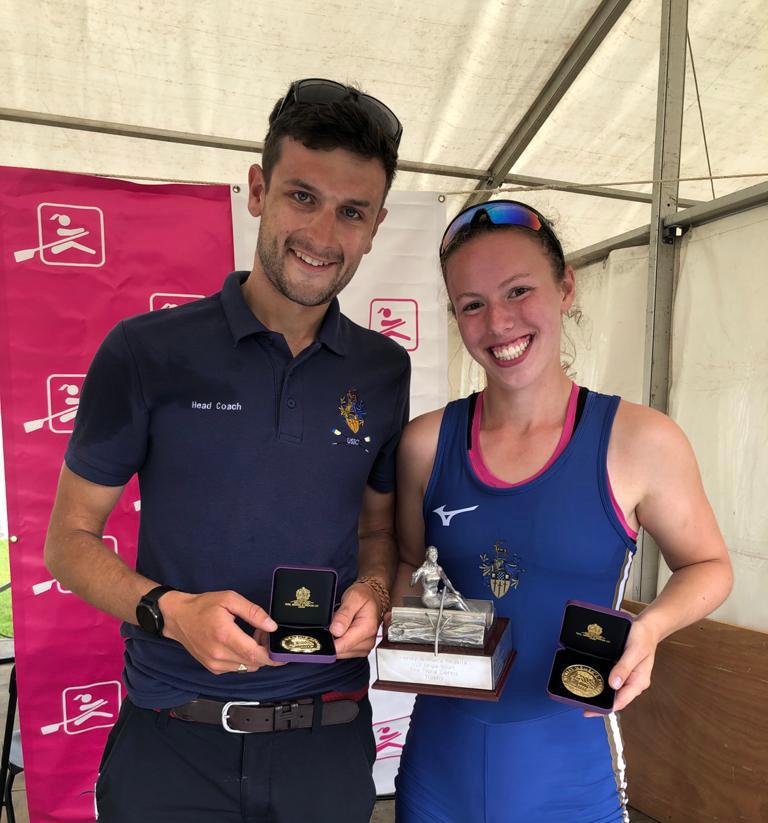 Age: 21
Height: 170cm
I never meant to become a rower, but like everyone else I just became hooked! I came into the sport as an injured runner when I was 16, looking to keep my strength up while I recovered. 5 years later, I'm still rowing and I can't imagine stopping anytime soon.

Joining USBC was the best decision I've ever made. The culture here could not be more friendly and welcoming. Everyone is driven to give their best at the highest level they can (whether a beginner or a GB trialist), whilst also enjoying the sport and its benefits. I couldn't be prouder to represent and assist the club in every way that I can as both an athlete and a club captain.

I'm now entering my fourth and final year with the club. I've achieved a lot as a lightweight rower so far. Highlights include achieving 11 BUCS medals across 3 years in both championship and intermediate events, and a win at Henley Women's Regatta. This is all down to the support from the USBC family and the commitment of Sam Tuck as my coach. Highlights of this programme also include the opportunities to race internationally! I have had the chance to race in Amsterdam for the Heineken Regatta and at EUSA in Poland, which are all incredible experiences.

Training with this team makes even the toughest sessions enjoyable and I can't wait to see how much further we can go this year. I know that I will remain connected to USBC even after graduation. No goal is too high for this club.
---
Ellen Green (High Performance)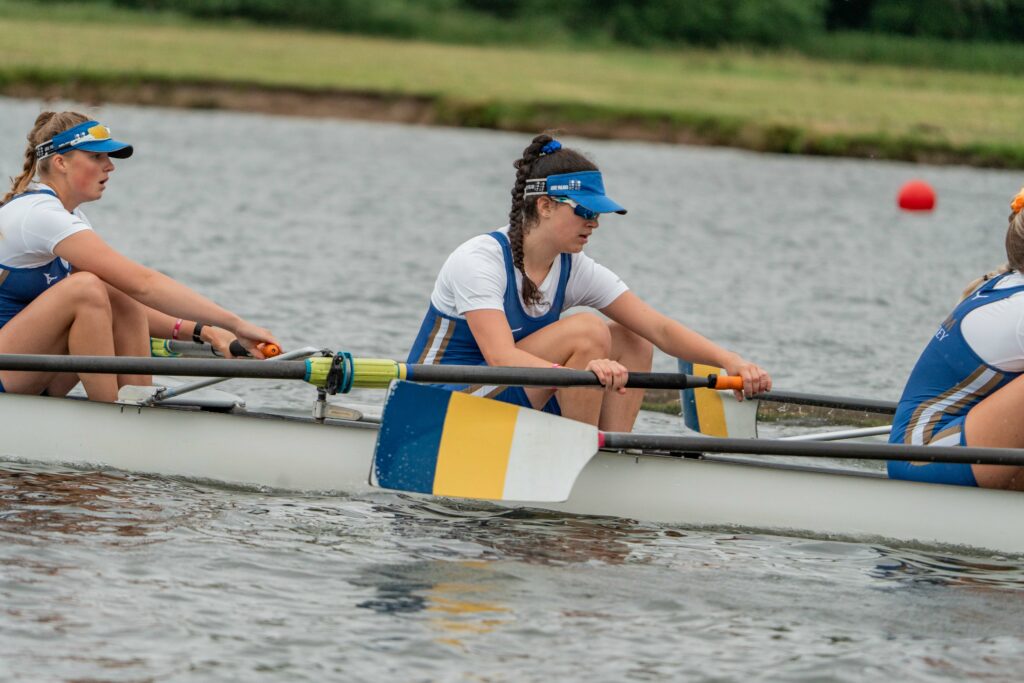 Age 20
Height 186cm
I started rowing as a beginner in my 1st year of university here at Surrey in 2021 having not done much sport before. Rowing was something that I had thought about doing before coming to university, but originally didn't see myself being able to commit to it. I'm now entering my third year in the boat club, and I can't see myself doing anything else.

The people in the club are absolutely incredible. When I first joined I was immediately welcomed, and through rowing I have found a fantastic support network that aids me both inside and outside the sport.

I am fortunate enough to be in a squad that is filled with hard working athletes, and thanks to them I've had the opportunity to race at some amazing events, including the Heineken Regatta in Amsterdam. Some of my highlights at the club have included 5 BUCS Medals in beginner and intermediate events and winning the Frank V Harry cup at Henley Women's Regatta.

I am hugely proud of the squad and what we have achieved, and am very excited to see how we continue to progress.

---
Henry Clowes (senior)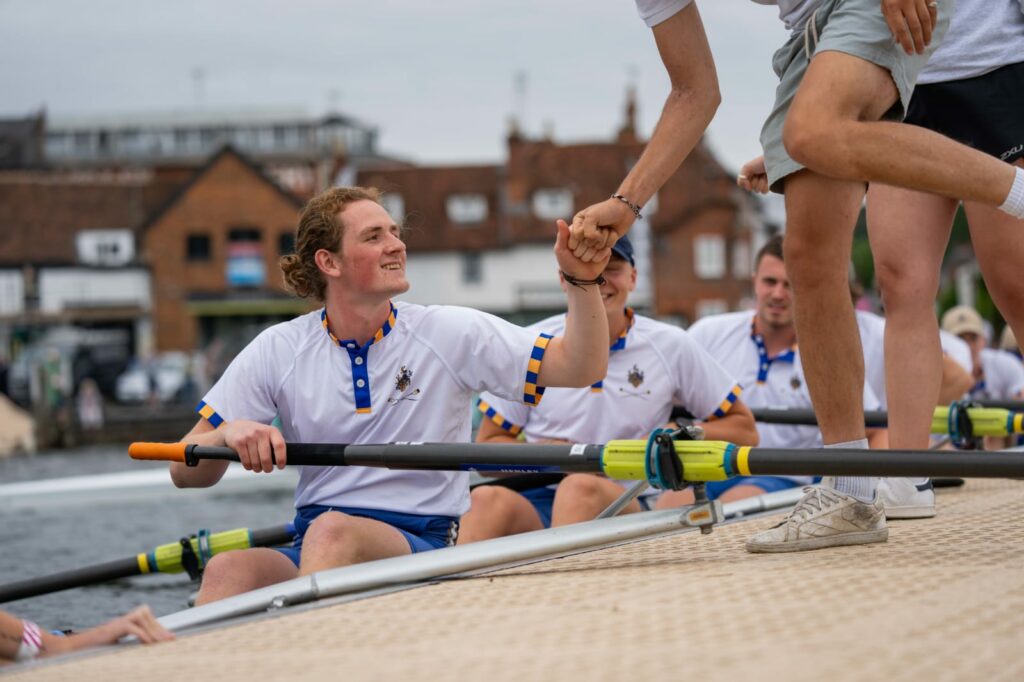 Age: 19
Height: 182
I started rowing at USBC as a beginner in September 2022 and immediately fell in love with the sport. The atmosphere the club has to offer is a wonderful combination of support and competition, helping me to develop as an athlete. Before coming to USBC I had no sporting experience and I am very grateful that I have found rowing and the culture the sport and USBC has to offer. Rowing and training alongside the other beginners in my first year has been so much fun to push and motivate each other forwards and be the best we can.

The 2022/23 season has been a highlight of my life, winning four BUCS gold medals and placing 2nd in the beginner 8s category at HoRR, which has been an unbelievable experience. Rounding off my first season of rowing by qualifying for The Temple Challenge Cup highlighted to me what is achievable within this club and what a culture of hard work and motivation can bring. My achievements where only made possible by the hard work and effort of my Beginner Coach, Ellie Stevens, who has supported and inspired myself and the squad through the year and I cannot be more grateful for her.

I am looking forward to what the sport can offer in the future and training with the Head Coach, Sam Tuck, and the future senior men's squad.
---
Orlando Williams (Senior)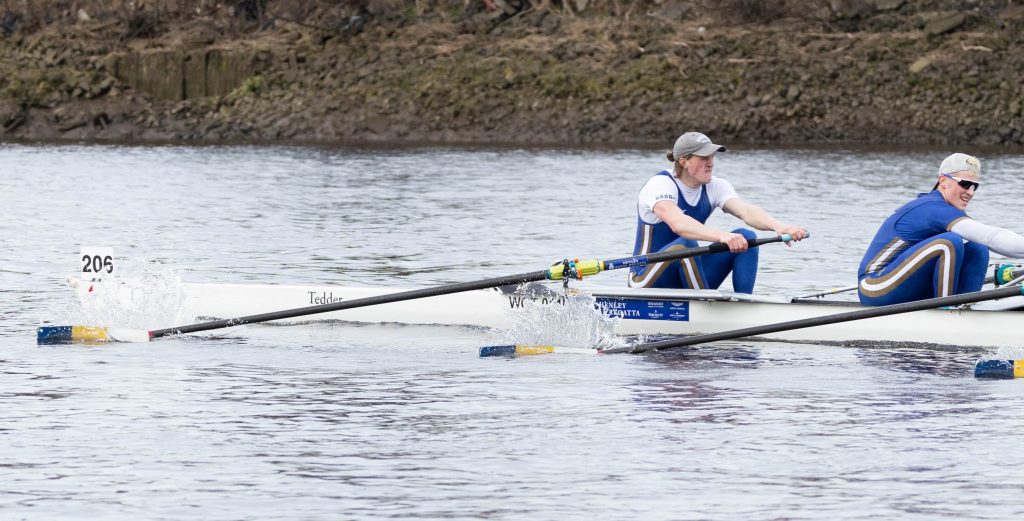 Age: 18
Height: 185
I began rowing on a week-long residential summer course in 2015 aged 12 and was instantly hooked by this slightly quirky sport that was nothing like I'd ever tried. It was idyllic with its long hours spent paddling in the sunshine down the River Severn. Two years and a few more residential courses later, I started at Shrewsbury School and joined the RSSBC. I realised the rowing I had come to enjoy in the preceding summers was just a front for what the sport was really like. Tough land training sessions, grueling ergs and wet and wild water sessions came thick and fast. With this, my love for rowing only grew.

Five years later after making the top boat for the RSSBC in J14, J15 and J16 and the obvious disrupting racing in 2020, I competed for the Schools 1st VIII at Henley Royal Regatta 2021.

Having planned to call it quits there, I cannot be more thankful that I didn't. USBC has been the best thing to be involved with at Surrey where I am fitting in my training around studying at the Guildford School of Acting. Joining the senior squad and training with such a tight knit and supportive group has furthered my love for this sport more than I ever thought it ever could. I have high hopes going into the 2022 regatta season with a club that is pushing its way onto the big boy table with the top universities in the country and still managing to have fun along the way. #STID
---
Joseph Wright (Senior)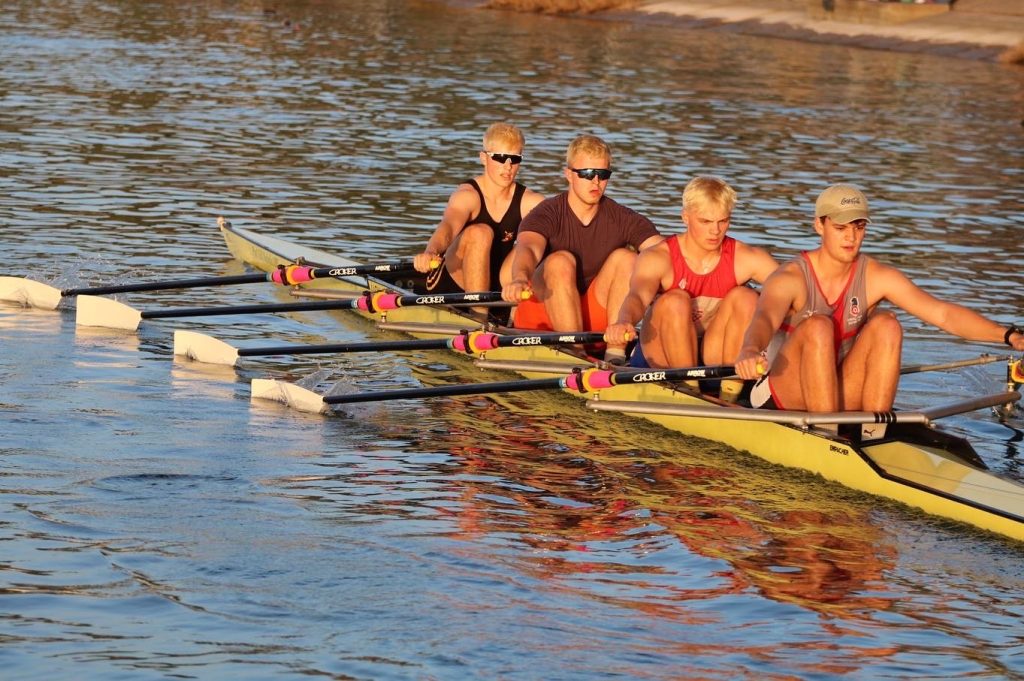 Age: 20
Height: 183
My first experience of rowing was in a gym on an erg where I got recruited by a USBC athlete to join the beginner squad in the 2019/20 season. This was the best decision I made whilst being at university. With water time being limited due to the weather and then the season being cut short a week before HoRR, I really only had half a beginner year. 3 years later, I'm still here and racing at HoRR 2022 aiming to win the Medium Academic Pennant.

I transitioned into my second year after covid as one of the club's captains and began to focus on the goal of winning the beginner(2) quad event at BUCS Regatta 2021. Living and training with my crewmates made for one of the best years of my life and being able to work towards a common goal really kept me focused in both my rowing and university life. Winning the beginner(2) quad event at BUCS was the perfect end to my beginner rowing career. Recently, I've transitioned into the senior squad and I am thoroughly enjoying taking the next step as for myself and for USBC as a club.

My favourite thing about USBC are the opportunities that you are given. Training out of Molesey and having Sam Tuck as head coach, USBC will no doubt help you progress towards whatever goals you set for yourself. For example, following some testing with British Rowing at BUCS Regatta 2021, I was invited to train at Caversham as a part of their Student Development Programme. This was thanks to the athlete USBC has helped me become and I look forward to progressing even further within our growing senior mens squad.
---
---
Alumni Rowers
Eleanor Hamilton-Davies (cox)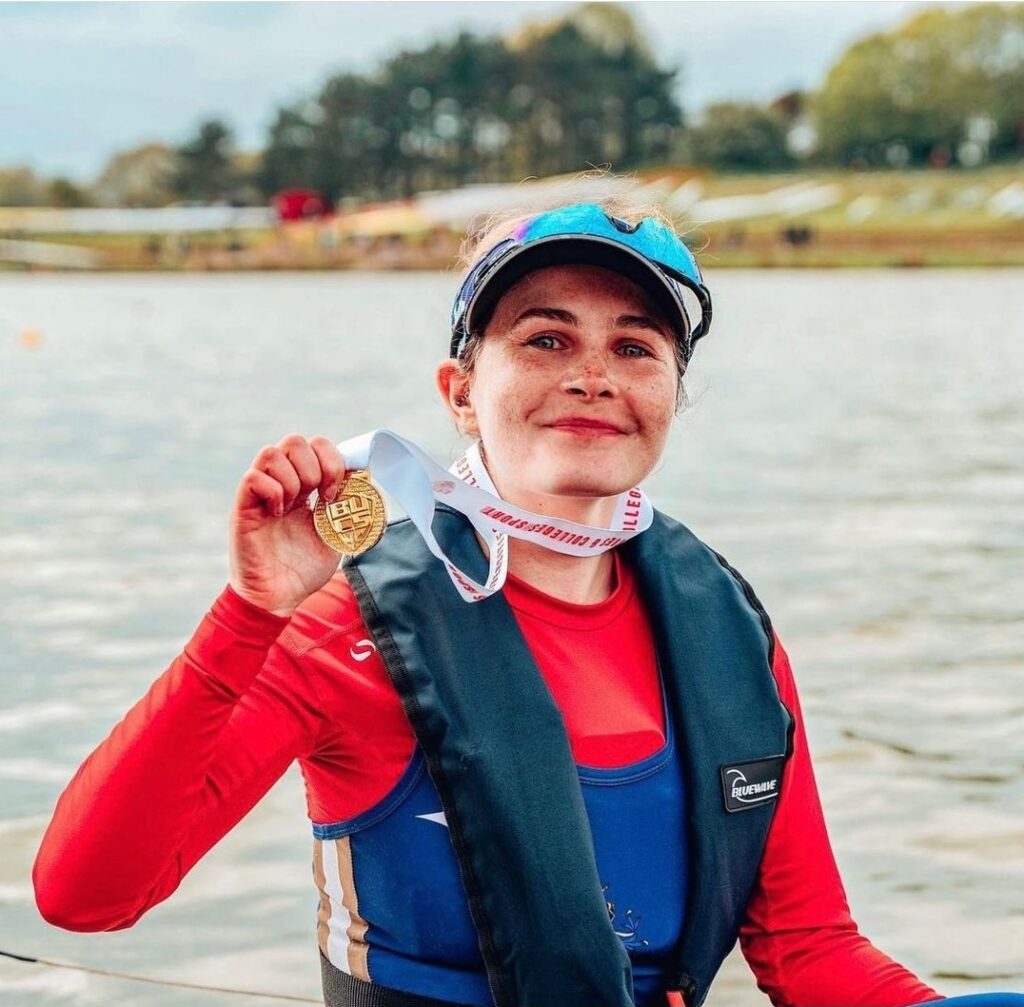 Ellie has won 15 BUCS medals in her time at Surrey among other achievements
Throughout my 5 years at Surrey, I have been a coxswain at USBC. This involved a number of water training sessions each week, various training camps including one in Seville, and the opportunity to compete in a large number of competitions throughout each year including BUCs head, BUCs regatta, Head of the River, Henley Women's Regatta, and Henley Royal Regatta to name a few.

While studying veterinary medicine at Surrey, I have also had to balance my rowing commitments, alongside my academics; throughout the holidays when I also had placement commitments, during the academic semesters, right through to the middle of exam season. It has by no means been easy, but I know that coxing is one of the main things that got me through my veterinary degree as a wellbeing outlet; playing a major role in my personal development, helping cultivate friendships that will last a lifetime, and equipping me with countless skills that I can take into my future career as a veterinary surgeon and beyond. These skills include communication, dedication, decision making, strategic planning, and both teamwork and leadership. I know that I would not be the person I am today without being part of USBC; and although I will be sad to leave, I know that I will always be part of this family. Needless to say, being part of the boat club at Surrey was (and is) the best decision I have ever made.
---
Cameron Wheeler (High-Performance Senior)
Age: 20
Height: 193cm
I joined USBC in my first year at University as a beginner. In my first year of rowing I won four BUCS gold medals, a HORR pennant, a win at Marlow Regatta, pre-qualified for Henley Royal and got invited onto the England Talent Pathway Programme. It was hard to ask for more from the coaches and the boys in my beginner year as every one of them put their all into the sport and we got results to prove it. I'm now in the senior men's squad and the training has taken a step up in quality and quantity. I am really looking forward to racing this season with our targets having been set from the off, including BUCS Regatta and Henley Royal Regatta. Very excited to see what the boys can produce!
---
James Humphreys (Senior)
Age: 22
Height: 185cm
I first started rowing in my second year at university. I originally never considered rowing as a sport I was going to do at university. I have tried a lot of different sports over the years spanning from judo to American football and even ultimate frisbee but none have come close to the experience I've had whilst rowing. Rowing is no easy sport and comes with a lot of physical and mental pain and definitely comes with a lot of highs and lows. From the early morning sessions before lectures to the blistered hands; countless hours spent erging and on the water, all make for a distant thought as I'm now sat here with three wins, a BUCS gold medal and a HoRR pennant.

The development squad that I was involved in was so successful due to the hard working athletes that are ready to give it their all to become the best. In the first seven months that I rowed, we all grew together and became almost a family, we were, and are more than just a squad. We pushed each other to succeed and became the best we could be. I am very excited to see where our squad can go, now that we are part of the senior squad, and can't wait for our future success.
---
Marnie Ridley (Senior)
Age: 21
Height: 173cm
I joined USBC as a Beginner in 2018, not really knowing if I would like the sport or even if I would be up to the challenge. From the get-go I was pushed to my limits and I absolutely loved that. Not only have I got fitter and stronger, but I have found a sport that challenges and pushes me to places I didn't think I could reach.

In my first year, I competed at both BUCS Head and BUCS Regatta and placed in the top 5 at both events. The coaches have moulded me into a very competitive athlete and supported me through the highs and lows. Not only have I bettered myself by joining USBC, but I have made some of the best friends at Uni yet. Needless to say, I am very proud to be a part of USBC.

I am now part of the senior squad which comes with different goals and has taught me to reach new levels in the sport. I will be graduating in July and will definitely be continuing rowing afterwards. I'm looking forward to seeing where Surrey goes over the next few years, and I can't wait to put everything I've learnt here to good use. I am so glad I joined USBC, it has certainly changed me for the better, and I've made friends for life here.
---
Maile Wedgwood (High Performance Senior)
Age: 20
Height: 170cm
I started rowing in September 2014 at See-Club-Zug in Zug, Switzerland. I joined because I wanted to improve my German and do some exercise. Within a few weeks I was addicted to the sport and loved being out on the water. I started racing sculling boats, lots of quads and doubles. Later in the season I switched to sweeping and competed in the U23 8+. September 2015, I started at the King's Hospital School Dublin, and competed at several high-level junior rowing events in Ireland. During the holidays, I raced for See-Club-Zug and when I moved back to the UK, I rowed for Henley Rowing Club.

I was immediately welcomed by USBC and they had such a good environment. There's great balance of high performance and fun. Coach Tuck has given me opportunities to push myself to the next level.

Just after joining USBC I decided to go lightweight as I believed that I could achieve much more at this weight. It came with a lot of highs and lows throughout the year but my main achievement came at the end of June 2019 when I won the Aspirational Lightweight Single Sculls at Henley Women's Regatta. It was an incredible weekend for me and it made all the hard work that I put my body through, worth it. I am very excited to see what else I, and the rest of the senior women's squad, can achieve in the coming years.
---
Sam Griffin (High Performance Senior)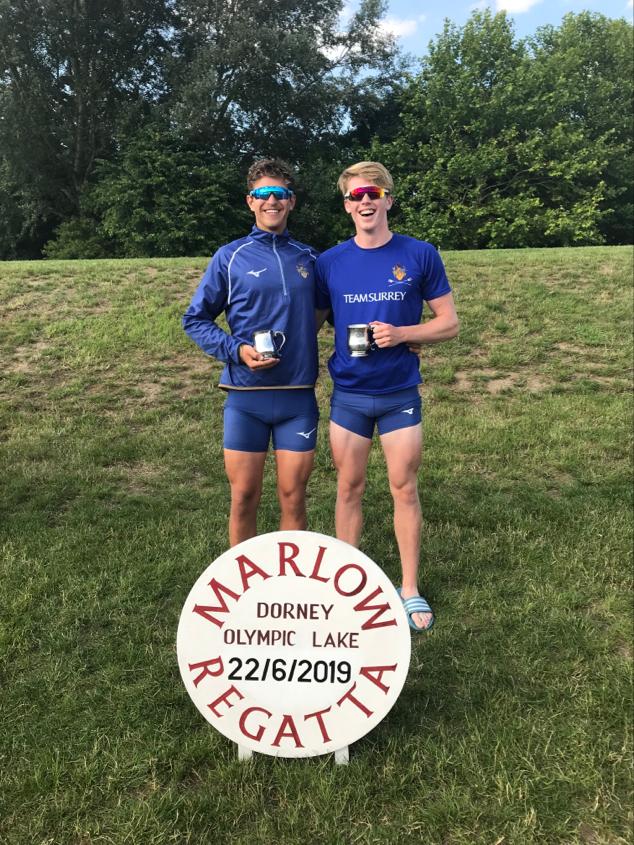 Age: 19
Height: 196cm
When I came to Surrey University, I had no strict desire to join rowing, yet within the first year of joining the sport, I had four BUCS national gold medals, a Head of the River pennant, a win at Marlow and a group of some of the best lads I've ever met. It's been an experience, to say the least.

There have been many highs and many lows, but joining the team, even be it by a stroke of luck, has been the best decision I have made whilst being at University. I can't imagine not being a part of the club. I love the way in which everybody is there to push themselves to the absolute limit, going to lectures and then returning the next day to do the same again. I really love being part of a squad which is passionate and focused on performance.

The coaching has been an integral aspect of my time with the boat club so far, with there being a huge emphasis on the growth of club culture and being mentally, as well as physically strong to compete at the highest level alongside my studies. The boat club has changed my mindset and my perception of what is possible when you set your mind on a target and I am looking forward to being involved in the future of the club, seeing it evolve and breaking boundaries.
---
Ben Radcliffe-Brown (Senior)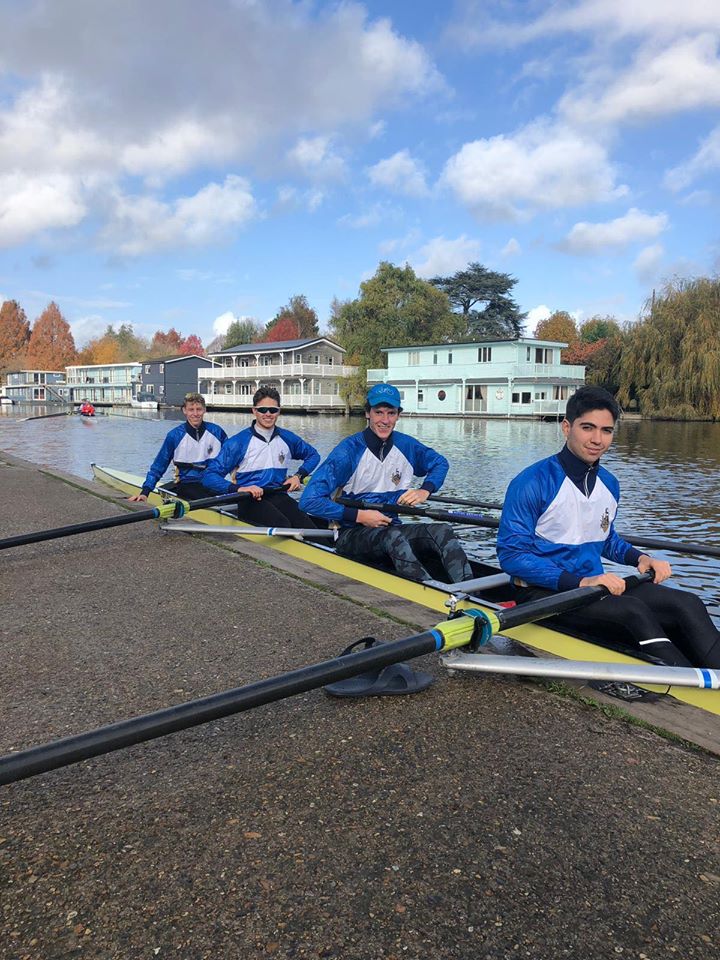 Age: 21
Height: 202cm

'I started rowing four years ago and have loved it ever since. I competed at several high level junior rowing events including National School's Regatta, School's Head, and British Rowing Indoor Championships. When I joined USBC, the quality of training and performance was a massive step up under the coaching of Sam Tuck. I was immediately able to feel part of a high performing and friendly team.

I loved my first year at USBC. I was able to train at the wonderful facilities available both at Surrey Sports Park and Molesey Boat Club. The training ensured that I was able to perform to the highest of my ability under the well designed, high-performance programme designed by the team of coaches. In the men's senior team, we competed and excelled at many prestigious races including Four's Head, Head of the River, BUCS Head and BUCS Regatta. We ended the season by competing in one of the most famous rowing events, Henley Royal Regatta, in the Temple Challenge Cup.

My first year at USBC was incredible, and I look forward to the next season as the club continues to grow and raise its level of achievement.'
---
Jamie Gamble (High-Performance Senior)
Age: 19
Height: 186 cm
'I joined USBC in my first year of university after having rowed for 5 years as a junior, for a small club on the Isle Of Wight. Ever since joining USBC, my ability and standard within rowing has developed and improved massively, while my love for the sport has grown ever stronger.

My introduction to USBC was thoroughly enjoyable and I was warmly welcomed by the whole squad and the coaches. I jumped straight into the full programme and soon felt a valued member of the club. My first year had many highlights including a regional medal at BUCS Indoors, making the A-Final of Champ LM4x at BUCS Regatta, winning at Marlow Regatta, and prequalifying and racing in the Temple Challenge Cup at Henley Royal Regatta. These achievements would not have been possible without the incredibly skilled coaches we are lucky enough to have, but also the brilliant attitude, atmosphere and family feeling of the whole squad.

My second year at Surrey had more highlights, including placing 3rd nationally at BUCS Indoors and achieving Surrey's best ever performance in IM8+ at BUCS Head. Even more results should have followed, however, Covid-19 has unfortunately cancelled the rest of the 2020 racing season. Nevertheless, I have sky-high aspirations for 2021 and am incredibly excited to see what the rest of the squad can achieve. Surrey will most certainly be turning heads next year, no doubt.'