After our successes last year, as a club we have significantly upped our game to improve on last year's performance with the solid aims of making it to both Men and Women's Henley, and of course smashing it at Head of the River in the spring. By introducing a new intermediate coach straight out of Durham, it is now down to us to push ourselves like never before.
So far this year we have 'teared up the Thames' at Teddington Head in mid November, hosted, and had some incredible scores from both Beginner and Intermediate/Senior squads at the Surrey Indoor Series in partnership with BUCS, athletes competing and doing an amazing job at British Indoor Champs, and GB trialists.
Teddington Head was a massive success for the Intermediate crews. We entered a Novice Women's 8+, Novice and IM3 Men's 4+, Novice Men's 4x and an IM3 Men's 1x. Despite the incredibly damp weather, all our crews pulled together and chase down the opposing crews. After already competing in the morning in his Novice single, Jonas took to the water again in the afternoon in the IM3 single sculls, managing to finish comfortably 4th (which is pretty impressive considering he had already raced once). After some drama on the course and our IM3 4+ being wrongly penalised, we were able to confirm that the boys finished 1st – and by a long way – leaving the other crews chancing their puddles and finally clearing the finish line 30 seconds later. Our men's quad also did a pretty solid job at Teddington as they managed to finish 3rd. However, our boys have nothing on our Women's 8+ who managed to take not only their novice category by storm, but the whole day! Our girls smashed 1st place in the Nov. by nearly a whole minute and were the second fastest women's crew of the day! Amazing results from all of the crews entered, leaving us feeling very positive for the year a head.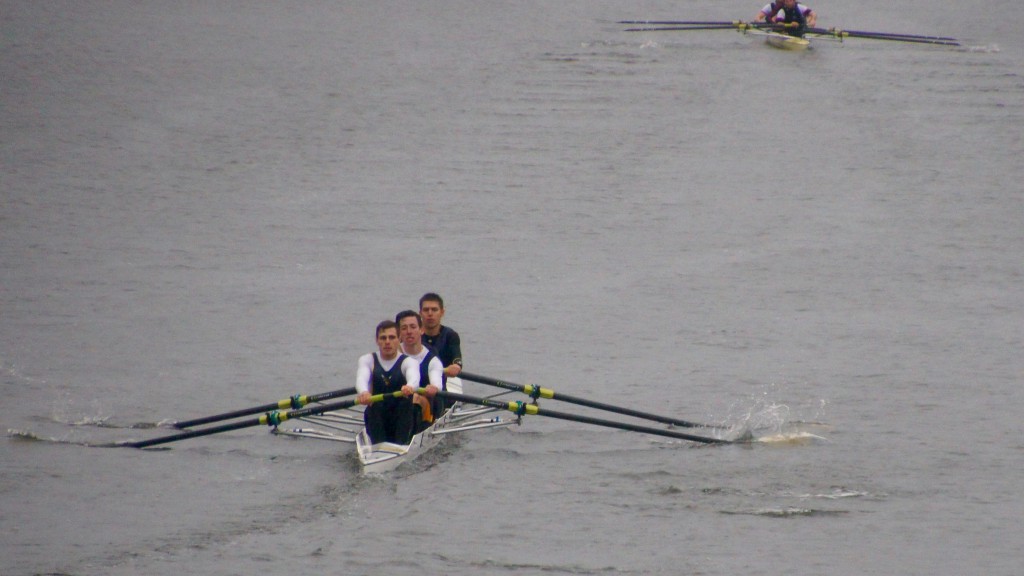 This positivity continued through into the Surrey Indoor Series in partnership with BUCS and Surrey Sports Park. Despite the sleepless nights and the dreaded thought of a 2km erg, our men in particular managed to push us through. With a special shout out to our superstar Ali Douglass, Inter Jonas, and Beginners Aleks and Dan, they scored us with the joint seventh fastest men's team, collecting us 9.5 BUCS points leaving us fourth on the medal podium, beating UL, Imperial, and Newcastle! (And we also have the fastest university lightweights in the county, no biggy)
Because we can't get enough of 2kms, two of our athletes made their way to London to compete at the British Indoor Champs – and what an amazing job they did. Inter women's captain, Flozzy, who has just come out of injury pushed her way to fourth place in her 2km and came first in her 500m sprint! Inter man Jonas shines again, as he stormed his way to second place for his 2km!
To end the year nicely, we rowed the length of the Thames (again) but this time raising £155 for the Butterfly Thyroid Cancer Trust and fundraising our new coxed four.
All in all, we've had an amazing start to the academic year and we hope to continue triumphing well into the new year and beyond.
#SurreyNotSorry