Sacha Kennedy, HWR aspirational lightweight singles champion 2021.
Last weekend some of our women's squad travelled up to Henley-on-Thames for the first time in two years, and they all smashed it! We had three crews entered in the shape of a development coxed four and two aspirational lightweight singles.
To get the weekend going, both Surrey singles of L.Kennedy and S.Kennedy qualified for the side by side racing. They then both went on to beat their competition in the first round to make it to the Saturday. Next up, off the back of a solid BUCS campaign, our 4+ (S- J.Wickers, L.Copland, M.Brown, B- A.Lavelle Cox- S.Adwani) smashed the Friday TT to qualify for the heats against Agecroft 'B'.
Saturday of HWR saw Leonie lead her quarter final before a big finish from her opposition from Oxford Univeristy meant she would miss out on the semis. Sacha dominated her semi to book her place into the final day of racing. The Dev4+ was in action twice, first up against Agecroft 'B' where they lead from the start and managed to fend of the surges from their opposition. One of the final races of the day saw their second race which was against Bristol Univeristy. Surrey went out hot, overrating the opposing crew and leading for a good portion of the race before Bristol found a way through to see the girls knocked out in the quarters. A gutsy performance and great achievement to reach the quarter finals.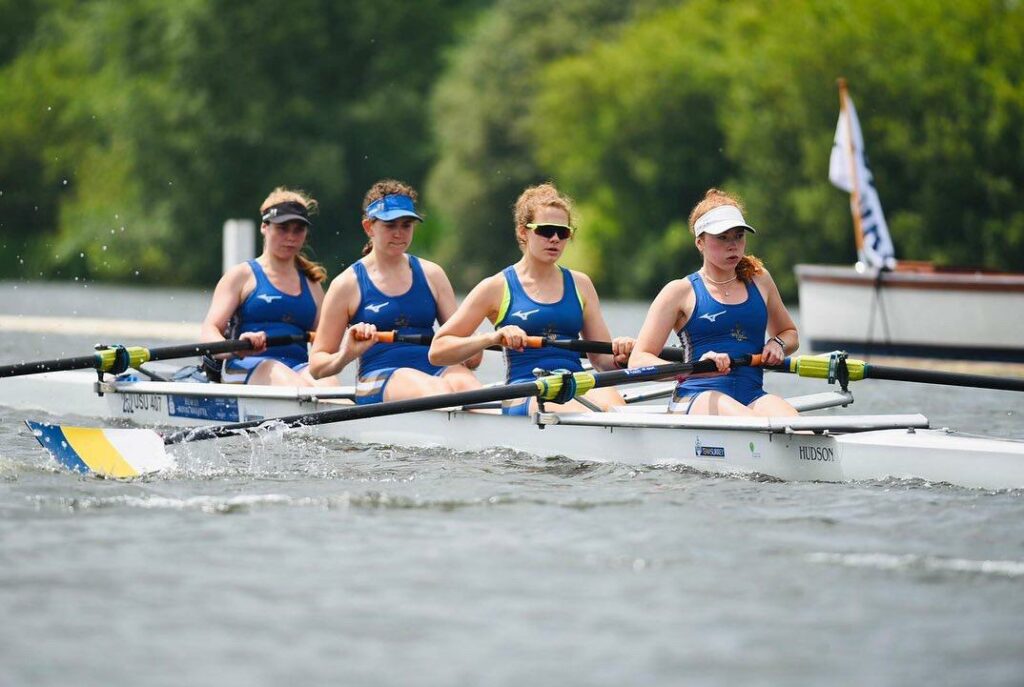 The last remaining Surrey athlete, Sacha Kennedy, won her Sunday semi final in style with a 5 second victory over the Oxford Sculler that had beaten her sister the day before. Onto the finals and Sacha, as she seems to have a habit of doing, led from the off and held a big lead to win the aspirational lightweight single! The result of a hard year of work and a weekend of well executed races. This is the second time in a row that a Surrey athlete has achieved this feat.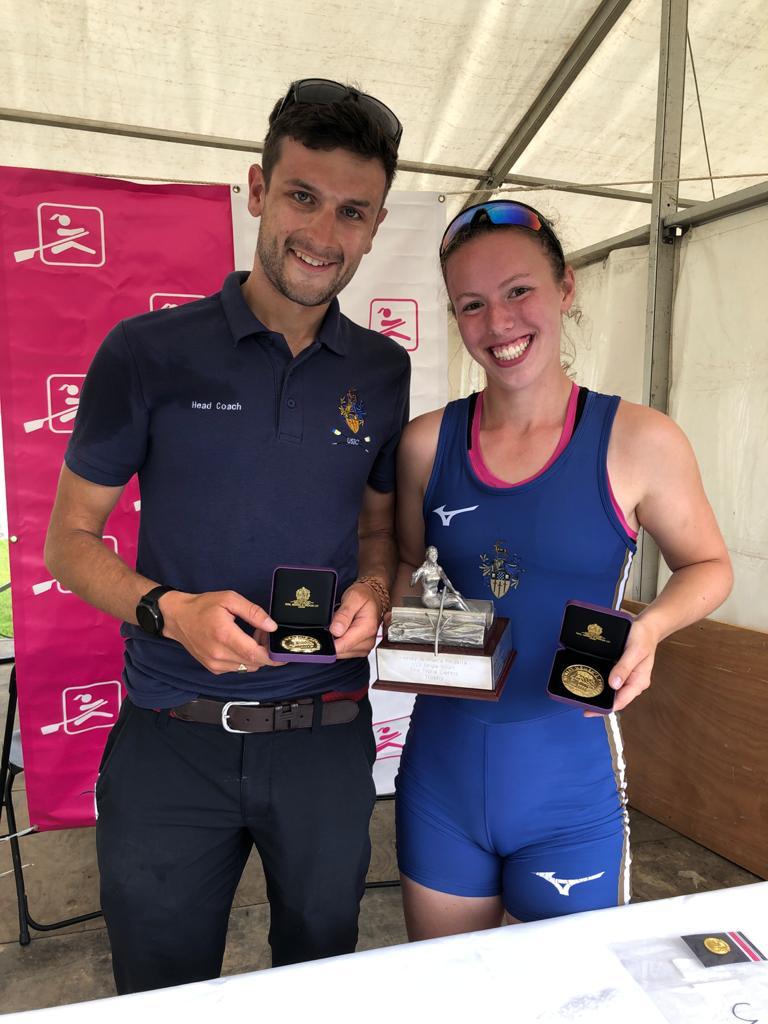 Sacha joined Surrey in September and hit the ground running, acting as a role model both on and off the water whilst also taking big strides in her own performance. Now one of our club captains we are so excited to witness what the next few seasons hold. Well done Sacha! Enjoy some celebrations and rest.
This weekend was a great showing from our women's squad which has gone from strength to strength this year. A big well done to every athlete who raced this weekend, we cannot wait to go again next year.