What a day at Marlow Regatta 2021! Following a successful week of training at Eton Dorney, USBC were thankful to be able to compete for the second time this year.
A strong start to proceedings in the morning division from our men's 4- and our beginner 8+ set the tone for a day of solid racing. In the afternoon division, we had two men's 4+'s (one senior, one beginner – pictured), two women's 4x's and a men's 4x. Throughout the afternoon, consistent A and B finals were achieved by our men and women with experience varying from beginners all the way to our HP squad.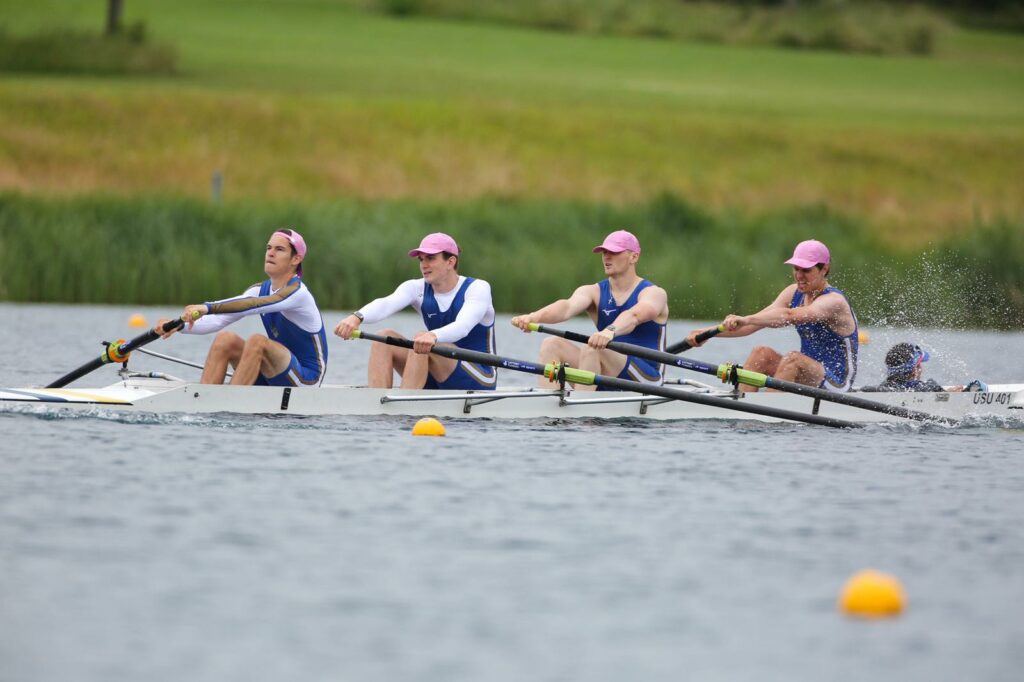 Notable performances included our men's coxed four, comprising Josh Burke, Sydney Burnand, Ed Stracey, Jamie Gamble and Ellie Hamilton-Davies (cox), placing third in the overall time trial. The crew went on to win the Tier 2 A final by over a length with a commanding performance. A fantastic win for a really promising crew.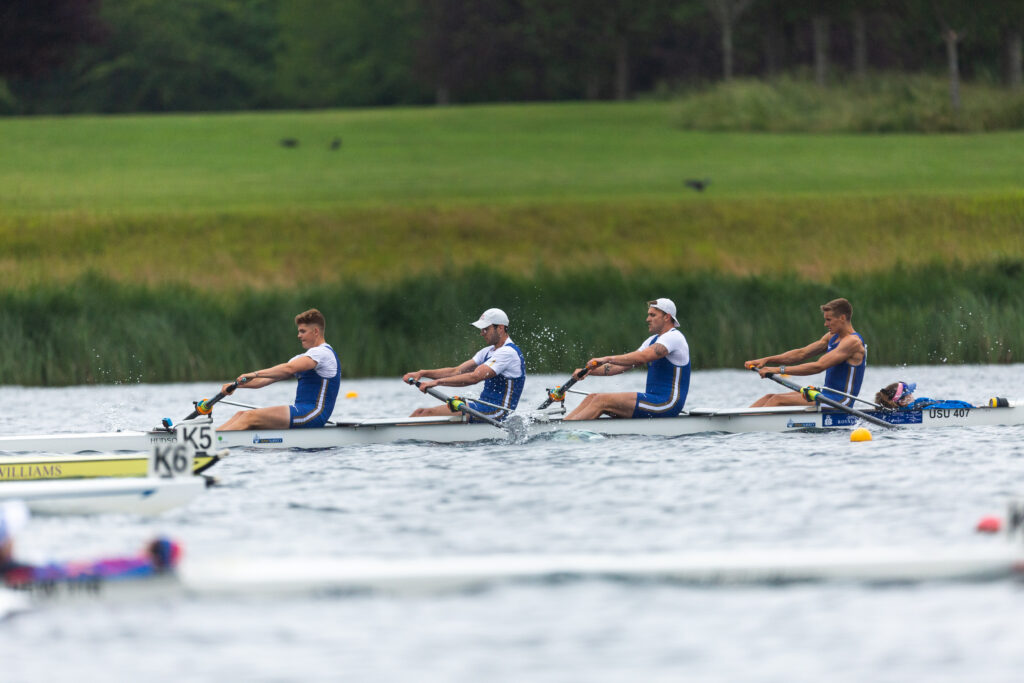 We now look onto BUCS Regatta with plenty of excitement following this weekend's results and cannot wait to see everyone there!