Head season is well underway, and on Sunday the 12th of November, USBC sent 3 crews to the Tideway to compete in The Fullers Fours Head of the River Race. Every year the event attracts hundreds of crews from around the country, and this year was no different, with over 480 crews taking part in the 6.8km race between Mortlake and Putney.
Rowing on the Tideway is unlike rowing on any other stretch of river in the UK, the conditions are constantly changing and each kilometre presents a different challenge. For half the squad, it was their first time rowing on the Tideway, so the event was useful a learning experience for them.
The squad boated from Putney Town Rowing Club, located at the start of the racecourse. Instead of marshalling with the other crews (for what would have been over two hours!), USBC took advantage of the warm facilities at Putney Town, making use of the ergos to warm up, on the bright but bitterly cold morning.
This year the women's squad were in a position to send two competitive coxed fours to race in band 3. The first crew consisted of Hattie Case (stroke), Megan Pearson (3), Sophie Hossack (2) and Maddie Gardner (bow). The girls had a strong row, overtaking crews in the band above but finished two seconds behind the Oxford University Lightweight crew, who then went on to win the category. Sophie had this to say: "Following on from a win the weekend before, we felt we could take on the Tideway with confidence. Overall as a crew I felt we rowed well and stayed focused in our 'Surrey tunnel' despite the chaos of crews around us, however, the result will certainly push us more."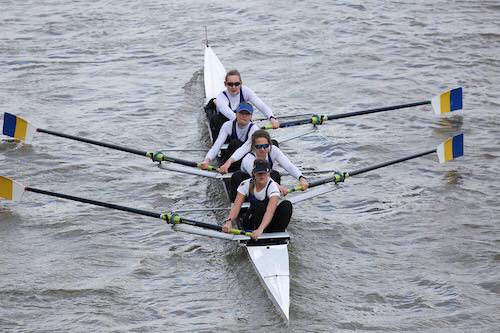 The second women's crew comprised of Jas Bone (stroke), Ellie Stevens (3), Megan Moloney (2) and Fiona Norris (bow) who put up a good battle, beating seven crews including Warwick University. The two crews were fortunate to have coxswains, Zoe and Kierra, both who have excellent knowledge of the Tideway.
Three of the men's squad, Ben Radcliffe-Brown, Alex Law and Mantas Volkauskas, formed a composite coxless four with Molesey Boat Club athlete, Jude Wilson. The crew raced in band 2, and finished 18th out of the 28 crews entered. "It was a challenging race for a scratch crew but gave us some good race experience early in the season" says Alex.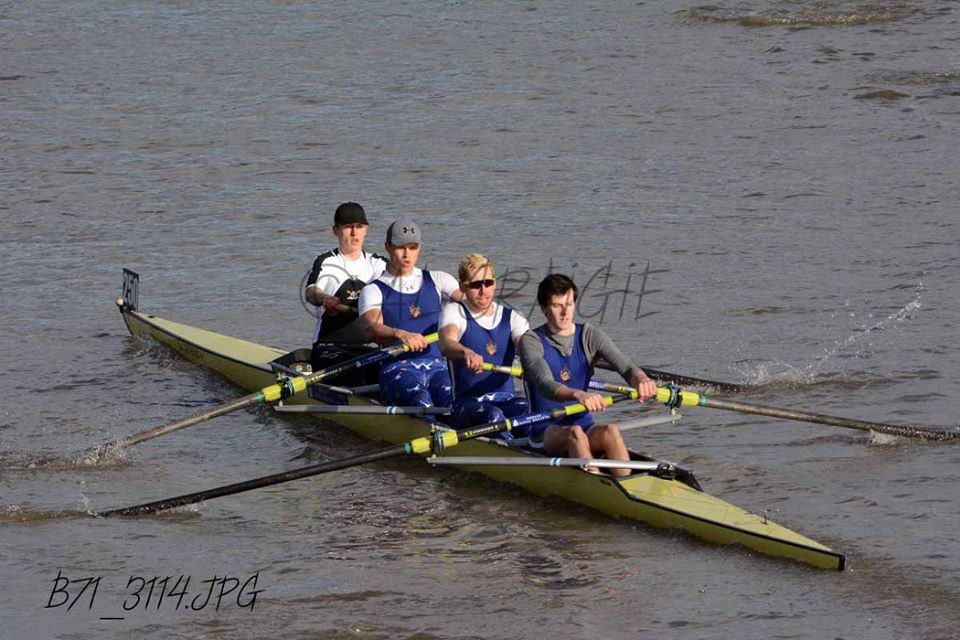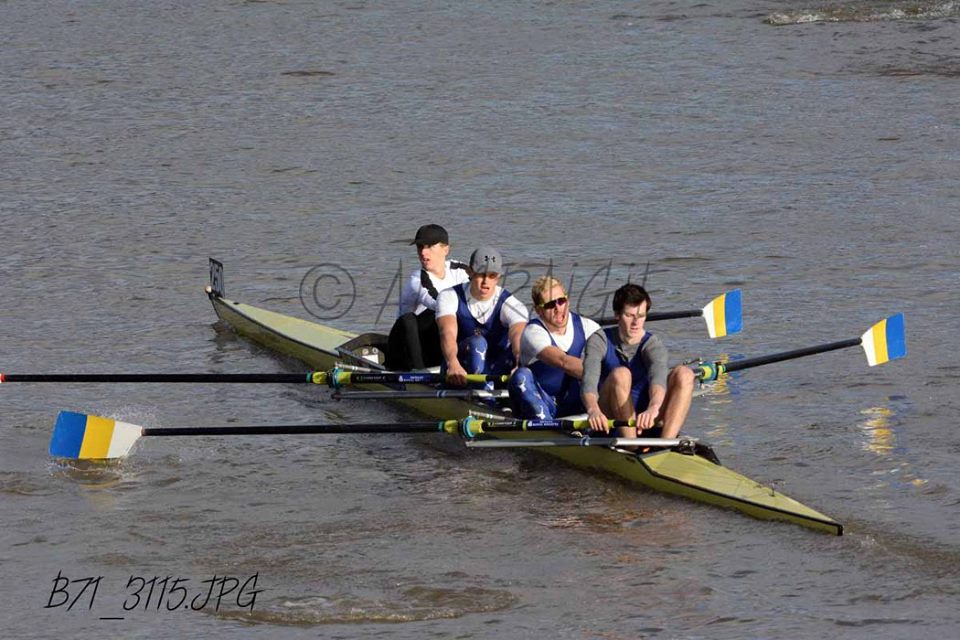 Overall the squad has shown a promising start to the season. Some close results will act as fuel over these next few months. It's time to get the miles in…